SPRING FARMING: TO PLANT OR NOT TO PLANT?
Hang on for a minute...we're trying to find some more stories you might like.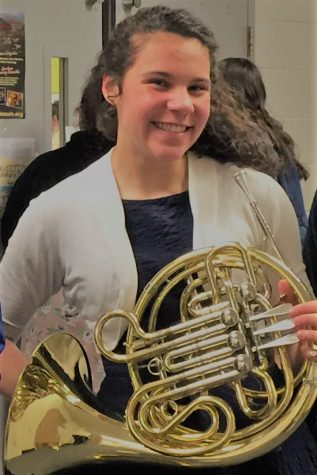 More stories from Elisa Polson
Farmers in NW Wyoming weigh the risks and rewards
The tractors are out and dust is flying in the air: it must be the time of year for early spring farming.
This is the time of year when farmers have to make a pivotal choice: plant their seeds wait until it gets a little bit warmer.
"I would say in the West, it is difficult to farm in March from the simple standpoint that we may still expect snow on the ground," Agriculture teacher and FFA Adviser Mr. Bryce Meyers said. "We have to wait 'til the soil is warming up. Plus with such random weather, we could get lots of rain, which doesn't allow us into the fields."
Farmers have to guess when the best time to plant crops is according to weather changes in Wyoming.
"I would only plant things that take a while to germinate," Rangeland Manager Mr. Matt Visocky said. "I am not going to plant anything that is going to germinate in a week, like wheat."
The tricky part about farming in early spring  is timing; it has to be perfect. If the planted seeds germinate too soon, then the crops might die from the cold temperatures that come in late March and early April. Then farmers would have to go back and redo everything. If they are planted too late, then the crops' growth might be stunted.
"If the seeds germinate too soon, then the plants will die from frost and cold temperatures," Mr. Meyer said. "Then we just wasted all of our time and all our seed. The climate is going to really dictate when we can get in the field.  Are we irrigating, or are we relying on Mother Nature to just water our crops?"
Added Mr. Visocky: "You can utilize the snow that comes in March; use the moisture to help fertilize the soil."
There are many factors that can affect germination of crops such as temperature, moisture, soil, sunlight and timing.
Poor germination can cause the seed to rot, and if the soil is too dry, the seed may not have enough moisture to grow.
"People need to understand that every farming location and every situation that we raise crops in the country, has a little bit different scenario that they work under," Mr. Meyer said.