WHAT MAKES A GOOD TEACHER?
Hang on for a minute...we're trying to find some more stories you might like.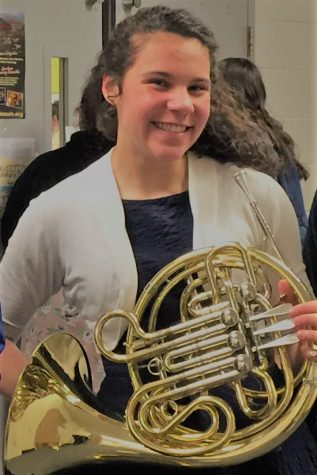 More stories from Elisa Polson
PHS teachers share their input on various teaching methods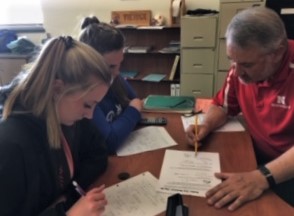 ---
People are always talking about what are the qualities that make up a good student, but what are the qualities that make up a good teacher?
Some Powell High School educators and students say a good teacher's mission is to educate their students and prepare them for events later down the road.
First off, teachers prepare their students for life.
"Students need to have the education to succeed in our world," Algebra 1, 2 and Geometry-Trigonometry teacher Mr. Russ Schwahn said.  "[Teachers] make our students ready for life outside of the high school. That's kind of our main goal. That's why teaching is really important.
"[Teaching] helps to build confidence in people, in my students, and I put a lot of responsibility in my students, so hopefully they accept that so they can go and be productive members of our community."
Teaching and learning go hand in hand. Both can be enjoyable for both the students and the teachers.
"I love that it's different every year, and I love when students can look at a problem and say: 'that's easy,' where they thought it was hard before," said Mr. Schwahn.  "I love teaching, and I love my kids."
"
[Teaching] directly relates to our environment, and it helps kids learn about leaving it in a better place for our children"
— teacher Mrs. Lenita Moore
However, students offer a different view on teaching.
"My preferred way of learning is a more hands-on method, where there are examples that the teacher does with the students," sophomore Hailey Bott said. "It's important to have good teachers because these men and women are teaching the new generations. If we have good teachers we will have a good world, because the future generations will know what is good and follow that path."
Another teacher explained the importance of teaching.
"[Teaching] directly relates to our environment, and it helps kids learn about leaving it in a better place for our children," teacher Mrs. Lenita Moore said. "But then, even more important, I think, is it's important to teach young people how to be productive members of society and be adults."
She has taught subjects ranging from reading, to math, to biology.  This is her fifth year at Powell High School.
"I think good teachers can teach students how to research, good information, good information from all sources."
One student said it's important to recognize what some might deem unrecognizable.
"If [teachers] understand the student, and just 'get' them, it's a lot easier," freshman Rita Lee said.
Teachers have the ability to impact a student's learning and even careers.­­
"I want to become a teacher because I know the effect many teachers have had on me and others and I want to be that good influence in someone else's life," Bott said. "I also want to teach others to enjoy learning and that learning doesn't mean homework and tests; it means having curiosity and satisfying it with knowledge."
And teaching can affect anyone.
"One of my favorite things is that it is a position where you can actually make a difference," Mrs. Moore said. "You can really make a difference in people's lives, and not all jobs are like that."