PRACTICE PAYS OFF
Powell students win superiors at the 2019 North Big Horn Basin District Music Festival
More stories from Elisa Polson
Some students have been practicing hours for this moment.  The time of year has finally arrived where vocalists and instrumentalists get to put their skills to the test!
Powell high school band and choir students participated in the North Big Horn Basin District Music Festival 2019, in Cody, Wyoming.  The music festival is an annual event that allows bands and choirs across the Bighorn Basin to play their music and get rated on their performance.
The festival took place on April 12 – 13.  The concert choir, PHS singers, concert band, jazz band, and EROCNE were gone on Friday to perform.  The solo/duet/ensemble portion of the festival was held at various times on Saturday.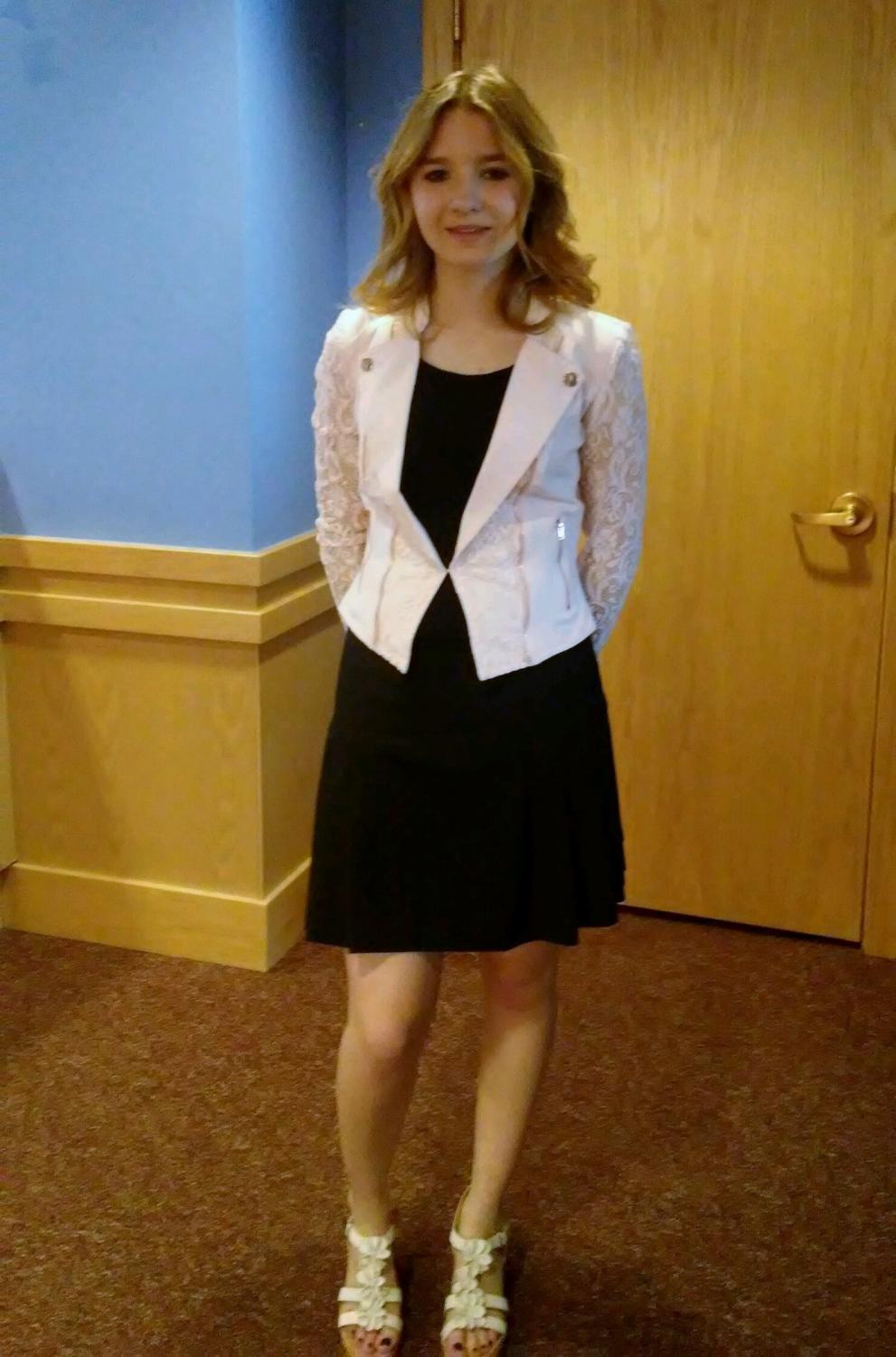 "I was very pleased with how hard everyone prepared," Mr. John Fabela said. "[I could tell] that everyone really cared about doing well.
"When I asked individual sections to work on specific parts in the music, they did, and I was very pleased, with how dedicated everyone was." This was Mr. Fabela's 33 year in a row of getting superiors; it was his 11 year of getting superiors in Powell.
Some students had more than one performance to prepare for.
"My solo was probably the hardest piece I did.  I probably spent a month and a half practicing it," junior Devin Ott said.  He performed in the concert band, as well as a solo, a duet, and two trios.
Musicians dedicated hours of practice.
"I [practiced] at least 2 hours every night. Just trying to get my memorization down and get the flow of the music," senior Cierra Bridges said. "I think it's so much fun, when I get to do stuff like festival or solos, where people get so see how talented you are, and I think that's great."  Bridges performed in the concert choir, EROCNE, and a duet with junior, Rachel Bozell.  They both got a superior rating on the duet.
Here are some basic tips shared by students to prepare for festival.
"Make sure you are prepared.  Do not wait until the last week or two to start practicing your music, let alone to find your music," junior Devin Ott said.  "Find the music that you like and listen to it a few times.  Play through it a few times and practice this months before festival, and if you really like it, then do it.
"Music is awesome," said junior Devin Ott. "The Powell concert band has been the band that I've been the happiest at in my life."
Another student expresses their thoughts on music.
"Music has been a part of my life for years and I just can't imagine doing anything else," Bridges said. "[Singing is] just something that I've always loved to do, ever since I was a kid."  She recently got accepted into the Northwest College concert choir, and plans to keep singing after high school.