PUMPING THE IRON
PHS students push themselves to make weight clubs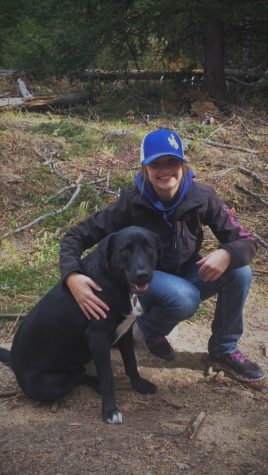 More stories from Madi Fields
Many Powell High School students set goals and surpassed them in weight clubs during the lift-a-thon during the last few weeks of April and beginning of May.
Girls' lift totals can range anywhere from the 500-800-pound club, while boys can go from 1,200-1,500. In order to make the weight clubs, all maxes have to add up to the following weight depending on your gender. All the maxes you have to lift are squat, bench, incline bench, deadlift and hang clean.
The 500 girls' club includes: Kaylee Stewart, Devon Curtis, Maddi Hackenberg, Gabby Harshman and Hailee Hyde. The 600 girls' club included: Rose Graft, Elsie Spomer, Tegan Lovelady, Madi Fields, Ashtyn Heny, Becky McConahay, Caitlyn Miner and Mattie Larsen. The lone girl sitting in the 800 club is Emma Karhu.
"My biggest strength in the weight room is pushing myself to my capabilities even if I'm unsure," Karhu said. "I am proud of breaking the bench school record as a sophomore and being a relatively small person to do that."
On the boys' side the 1,200 club are Alex Flores, Carson Heinen, Ethan Asher and Kadden Abraham. The only two boys who made the 1,300 club are Duy Hoang and Ryan Good.
"I'm proud of my squat max because I got 355 on it, and I am also proud of my hang clean max because I got 205 on that," Abraham said. "I want to work on my hang clean and be able to beat the record for my senior year."
Summer weights will start May 28 with boys at 6:30 p.m. and girls at 7 p.m.