PHS STAFF GROWS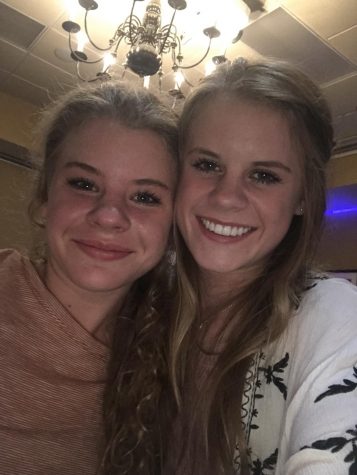 More stories from Jenna Hillman
Powell High School welcomes several new staff members and many familiar faces in new departments for the 2019-20 school year.
Because of the alteration PHS had with principals this year, it caused a lot of reconstruction amongst the remaining departments throughout the school as well.
Mrs. Kaitlin Loeffen is the newest science teacher at Powell High School, teaching physical science as well as biology.
"I truly look forward to coming to work every day," Mrs. Loeffen said.
Before deciding to become a full-time teacher, Loeffen had previously substitute taught in the District.
PHS is also very fortunate to have two new faces in the Special Education Department: Mrs. Kallie Papich and Mr. Jerry Bellmeyer.
Many students will likely recognize Mrs. Amy Moore as a part of the new staff because Moore had been a substitute in the building since 2008.
"I enjoyed the students so much," Moore said.
Moore went back to school and received another bachelor's degree as well as a master's in education and very happy to announce that she will have her own English class this year at PHS.
Mrs. Tamara Schiermiester, who advises National Honor Society, has also taken on the role of Work Experience Coordinator (she actually took over this position last spring).
Not only has she substitute taught in three different school districts, but Mrs. Schiermiester has been the National Honor Society adviser for 6 years.
"
The students at PHS are the best; they are so kind and respectful"
— Mrs. McKenzie
"The students at PHS are the best; they are so kind and respectful," Geometry and Algebra 1 teacher Mrs. Cathy McKenzie said.
Mrs. McKenzie transferred to the high school this year after teaching the fourth-grade at Parkside Elementary School for 30 years.
Mrs. McKenzie agreed that deciding whether or not to switch from teaching at an elementary level to instructing Algebra 1 and Geometry classes at the high school was a difficult decision, but she was ready and excited for a change.