FROM POWELL TO HONDURAS
A group of Powell students make a difference over the summer on a mission trip in Honduras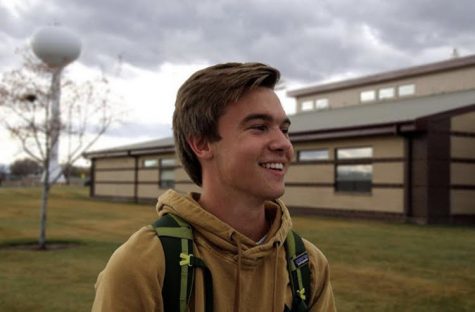 More stories from Jace Bohlman
Mario belts out his original joy-producing laugh as he and Katie babble in Spanish. Your back hurts from continuously shoveling, but it is the best pain you have ever felt. The hot sun beats down, and just as you feel you cannot mix another batch of concrete a group of children run around the corner to greet their annual "gringo" friends.
This is what a group of Powell High School students experienced when they traveled to La Venta, Honduras, as part of a mission trip from July 17-27.
The students included junior Payton Asher, senior Sloane Asay, sophomore Jace Bohlman, sophomore Jenna Hillman, junior Jack Pool, sophomore Riley Schiller, sophomore Kalaiah Stenlund, sophomore Benjamin Whitlock and sophomore Emerson Wormald.
They were led by Pastor Mr. Jon Allen and Assistant Director of FSI (Friendship Sports International) Ms. Katie King.
The trip included different ministries for the members to participate in.
"This trip, my team and I helped pour concrete for foundation, along with running a Vacation Bible School for the kids of the village we were in," Pool said. "We also helped an organization called POINT run another VBS in the capital city."
Many churches go on short-term mission trips. Pastor Allen says he sees the value in mission trips from a religious perspective and specifically for the students.
"First, God commands us to make disciples of all nations so taking students on mission trips help fulfill that command," Pastor Mr. Allen said. "Second, it is valuable for students to understand and see different cultures and experience poverty and different socioeconomic conditions."
Pool confirmed the Honduras trip's ability to impact members of the trip.
"I was impacted by the kindness and joy that filled the people of Honduras," Pool said. "They always welcomed us and were always smiling and laughing. Honduras impacted me in ways I never thought it could."
"
I was impacted by the kindness and joy that filled the people of Honduras"
— Jack Pool
Mario Valasques gave his perspective of this team as a leader of the church FSI is connected through. Valasques' quote was translated by King.
"My favorite part was seeing the love they have for the people, children in particular, Valasques said. "Seeing kids like Junior, Kristian [and] Carlos being transformed by the love that they received is incredible."
King, who has been a part of ten Honduras teams, was complimentary of this particular group.
"Everyone really put in their hardest," King said. "Everyone mixed cement hard, everyone played with the kids well, everyone was really good with being in a sketchy area of the city, so it was really just a rockstar team."
During the course of the trip, the mission trip members got to know the locals and made relationships with many of the people.
"They are special in the way that even though we were only down there for a week, the friendships are still strong," Pool said. "I am very grateful for the friends I have made and can't wait to follow up on them in future years."