EMPOWER PINK
Rescue Pink works diligently to empower women in India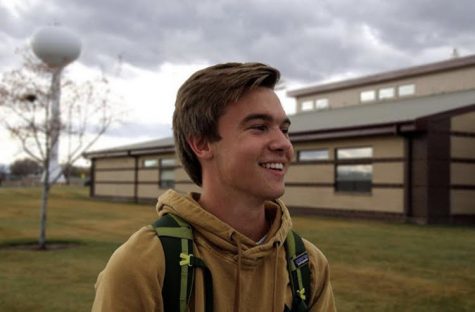 More stories from Jace Bohlman
(ADVISER'S NOTE: Sophomore Jace Bohlman, a Prowl reporter, discovered the efforts of Rescue Pink through his social media contacts. Upon learning of this group's goals, he and the Prowl staff decided to shed light on how this program operates.)
It is seemingly universal for people to believe in the immense value of human life. However, in India the entirety of this value typically is still dependent on the gender of the human. 
In India, girls and women are mistreated in many different ways. With India as one of the most dangerous places for women on Earth, according to UNICEF, female child marriage, infanticide, bonded labor and trafficking are running rampid. Yet, an organization called Rescue Pink is actively combating the great misogyny in India. 
The founder of Rescue Pink, Ms. Sherry Naron, who discussed this situation via Instagram with the Prowl, said action must be taken in India.
"There are over 60 million missing girls in India," Ms. Naron said from an undisclosed location (for security reasons). "They were either aborted before birth, killed once born, died of neglect just because they were girls, trafficked, or given away in child marriage.
"This stems from disregarding the value of its women for centuries. The root of this stems from extreme poverty and an age-old practice of dowry that is deeply ingrained in its culture."
Junior Laurie Leonhardt, as a self-confessed feminist from PHS, learned of the mistreatment of women in India.
"To know that many men try to over power women and treat them like they are nothing but property is sickening," Leonhardt said. "It's sickening to know little 9-year-old girls are being forced into blind marriages.
"It's sickening to know girls feel like they can't speak when they know they're being treated so unfairly. It's so frustrating that it's 2019 and there are still so many girls that aren't accounted for in India."
Ms. Naron explained that the type of programs Rescue Pink provides and how these programs are greatly impacting the communities are far-reaching.
"We have four  centers in rural areas in different states in India," Ms. Naron said. "We have 164 girls in our after-school program and 125 mothers in our pregnancy and lactating program. 
"We treated over 1,450 women and girls in our medical camps last year alone, and reached over 2,500 people in awareness programs. We are also so proud to say that we have launched 205 successful women entrepreneurs. It's been amazing to see how quickly we are already seeing change. By having the girls with us every day we are able to keep an eye on them. We have relationships with the family and can intervene if they are considering child marriage or getting rid of her in any way."
For privacy reasons Ms. Naron was permitted only to share real stories on their Instagram page and cannot use full names. On their Instagram page, there is the story of an Indian woman referred to as R.
"Meet R. She is a mother of three beautiful daughters, ages 5, 3 and 5 months," Ms. Naron said on Rescue Pink's Instagram. "She is a member of our pregnancy and lactating women, and women's entrepreneurship groups. 
"During business training, she learned no one else near her was selling milk in the village, so she used her loan to purchase a buffalo. She is doing so well that she's already been able to reinvest and purchase a second buffalo. She's also made enough money to enroll her oldest daughter into private education. These things are huge because R. told us our entrepreneurship community has been her absolute strength, helping her stand up to her in-laws. They did not want her to keep the girls, and she has had to fight hard for them!" 
Ms. Naron shared a personal story explaining why she started Rescue Pink.
"The thing that changed me was working in an orphanage in the hills of East India where I came face to face with a tiny baby girl, 7 days old, that had been rescued by my friend," Ms. Naron said. "He found that this particular community were paying the midwives $8 to kill baby girls at birth when they were delivered.
"He worked with the midwives paying them $80 to secretly bring the girls to him instead of disposing of them. I held this tiny baby girl in my arms and all the numbers and complexities went away. I knew I couldn't rescue every girl, but this one mattered, and she's looking me in the face right now asking me to help."
Leonhardt had a positive reaction to the news of Rescue Pink and what they are doing in Indian communities.
"I think the fact that they recognized a significant problem in India and are actually doing something about it says so much," Leonhardt said. "Most people see a problem but do nothing or make it worse.
"Rescue Pink is doing a great thing. They're changing and going to change so many lives, even a whole culture if it continues to grow."
Ms. Naron said Rescue Pink chooses candidates for their programs based on their associates' contacts within Indian communities.
"Our centers are run by women who are from those villages, so often they already know who the most vulnerable are," Ms. Naron said. "They regularly visit villages – it's part of their job to create relationships and know and find the most vulnerable. 
"We also host free medical camps at each of our centers three times a year. This is an opportunity for a mom to be able to bring her daughter for care, because it's free. This is a way for us to find vulnerable women and girls."
Ms. Naron added that she personally has been impacted by the work she's done in Rescue Pink.
"Although my journey doesn't come close to the severity of theirs, working with them has been a long process of healing myself," Ms. Naron said.
"When I feel insecure, weak, and scared, I remember our women and girls, how they dig down deep and pull themselves up by facing huge obstacles and standing against strict cultural norms to rescue themselves and their daughters. If they can do it, then so can I."
Click here to visit Rescue Pink's website.