STATE WINNING SENIORS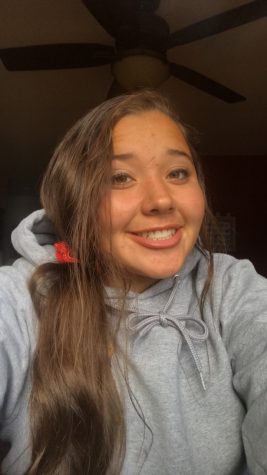 More stories from Sami Cole
Two weeks before the Panther boys won the state title, Powell senior varsity tennis athletes played their last home matches Sept. 14. 
The varsity team lost 4-1 against Kelly Walsh and came out strong 5-0 against Natrona County. 
PHS seniors include Jesse Brown (1st singles), Dylan Preator (2nd singles), Aidan Jacobsen (1st doubles), Justin Vanderbeek (1st doubles), Grand Dillivan (2nd doubles), Jay Cox (3rd doubles, Hailee Paul (1st doubles) and Sloane Asay (1st singles). 
"It has helped me focus on a goal and realizing that hard work helps you achieve that goal," Preator said. "It makes me regret not doing more, but sad that it's all finally over."
Seniors were recognized with posters and gift bags personalized for each player. 
"For me, tennis has been a big impact during the fall season, mostly being that it makes the school year fun," Paul said. "With it being my last tennis season, it makes me really sad because I've made a lot of friends throughout the years playing and it's just such a fun sport." 
These matches were the end of conference matches and the start to the final tennis competitions: regionals and state. 
"I have almost went undefeated," Preator said. "I lost to a guy from Sheridan, but I think I'm going to do all right at regionals."
While others see regionals and state as an opportunity to stay ahead, some think of it as a way to get to the top.
"This season hasn't exactly been going how I anticipated, but I'm excited to be having good competition," Paul said. "I think that state and regionals will be a time for us to come back and really show off how far we've come this season."
PHS tennis has left Paul with good memories over the years.
"The team itself has a vibe that invites others to want to be apart of it," Paul said. "We are all good kids who just want to go out and play tennis, and we want to include others in that opportunity."