MAKE A MOVE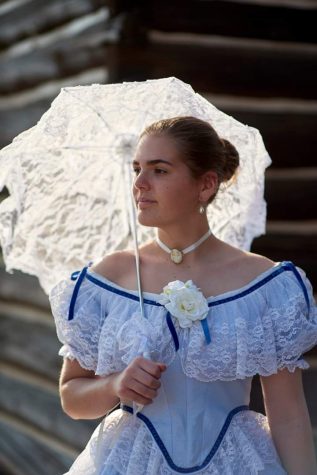 More stories from Rachel Bozell
Every Wednesday afternoon, right after school, a small group of people gather in the classroom of Mr. Vin Cappiello to play the game of games: chess. 
Chess Club is always accepting new students, but just in case you're on the fence, here are some reasons to join Chess Club.  
Lacking in extra-curriculars? Have a lot of sports and looking for variety? Chess Club looks great on college applications, it's low-time commitment and provides just the variety you're looking for. 

It's a workout for your brain, which is just as important as working out your body, it improves mental capacity, memory and prevents diseases like alzheimer's, according to multiple medical web sites.
"If you invite your crush to chess club, you can always put the moves on them."- Mr. Vin Cappiello
It encourages self-motivation. Chess teaches how to efficiently find the best move, how to make a plan and how to see something through to the bitter end. These are skills for life and make you a better person in the long run.
It brings people together. Would you rather spend your Wednesday afternoon alone in your basement, or playing a game with friends?
Chess is linked to better academic performance. In multiple studies, chess has been linked to better reading and math standardized test scores vs. groups with the same curriculum minus chess.
Chess is a lifelong skill. Everyone can play chess, no matter who you are. The game will never change, and you can only get better with time.

"

Everyone can play chess, no matter who you are."

— Rachel Bozell

Looking for brownie points with Cappiello? Do you want access to any and all

Lord of the Rings

memorabilia in his room? Chess Club is Mr. Cappiello's pride and joy, so joining immediately moves you up a few notches in his book.

Multiple universities, including

Montana State, Syracuse University, Oberlin College and 315 others,

award scholarships for being in Chess Club. About an hour a week can get you up to $1,875 per year in scholarships.

Playing improves concentration. If you have a hard time concentrating in class, chess can help with that. Playing a game of chess requires much more concentration than paying attention in class. By improving concentration skills, chess can make you a better student.
I understand Chess Club isn't for everyone, but if you're not sure if it's for you, I encourage you to attend a meeting. No strings attached. 
Either way, it's your move. Come "check" us out.