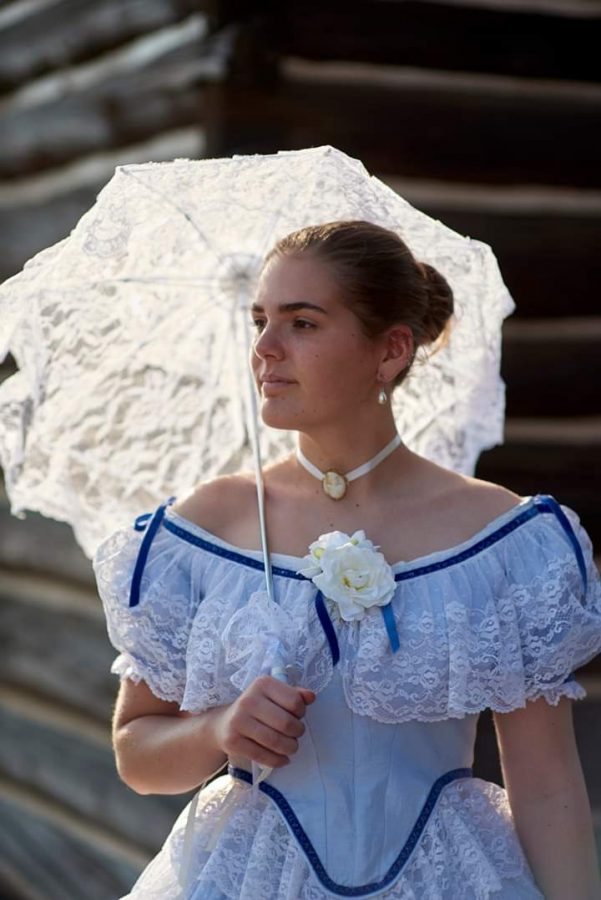 Hailing from the far-away land of "near Seattle," WA, Rachel enjoys driving 35 minutes to school, going to Chess Club every Wednesday afternoon (please join Chess Club) and being consistently too loud.
Her music taste consists of punk, grunge and most other rock genres. It definitely isn't influenced by Seattle culture or her middle school Emo phase.
As of the start of the 2019-20 school year, she has been in 15 drama productions and is working in the 16th. An avid performer, Rachel has been on stage over 100 times in her life. Being constantly surrounded by drama kids, Rachel has adapted her voice volume to her environment, "I'm not yelling, I'm projecting." Rachel also wears old fancy clothes, including a corset, for a living.
Adds Adviser Cappy of "Princess" Rachel: "She needs no megaphone."
But Rachel receives high marks from at least one fellow Prowler.
"Rachel is very talented in the art of vivid dance and acting; however, my favorite part about her is this: She is willing to bring me eggnog at a moment's notice and she always has hot tea to spill," senior Natalie Dillivan. "She also ALWAYS listens to my issues, even when it's 11 at night and I have to rant about my flop of a date with a freshman. I appreciate her a whole lot."
Rachel Bozell, Prowl Reporter
Apr 07, 2020

SADNESS IN ENUMCLAW

(Story)

Feb 19, 2020
Jan 17, 2020

ONE LAST HOORAH

(Story/Media)

Jan 06, 2020

BLONDE MOMENT?

(Story/Media)

Nov 21, 2019

A JOB IN THE TREES

(Story)

Oct 29, 2019

MAKE A MOVE

(Story/Media)