THEIR MADI AND OUR MADI
UW, PHS both have volleyball players with the same name ... and then some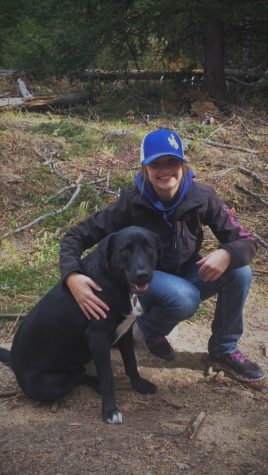 More stories from Madi Fields
Names can be either very original or creative. At Powell High School, you hear the name "Madi" (spelt in different forms) all of the time.
And according to howmanyofme.com, there are 1,652 people in the U.S. with this name.
One Madi, in fact, plays volleyball at the University of Wyoming as the libero (defensive specialist). Coincidentally, I play for the Lady Panthers as a setter. You may be thinking, oh cool, she has the same first name as you, so do other people. But, her name is Madi Fields – spelt the exact same way as mine.
The craziest thing about all of this is her full first name is Madison as is mine. Did I also mention we are the same height? Yup, 5-foot-6.
"The other" Madi Fields is originally from Oceanside, CA. She played volleyball at her high school Mission Vista, and graduated in 2016.
Fields is a four-year letter-winning and two-time team volleyball captain. She is also a three-time All-Valley League selection. In 2014 she was also voted team MVP for her high school and she was twice named to the San Diego Tribune Players to Watch list.
This year Fields is a senior at UW playing her fourth consecutive year as a Cowgirl. On Oct. 28, 2019 she was named the Mountain West Defensive Player of the Week.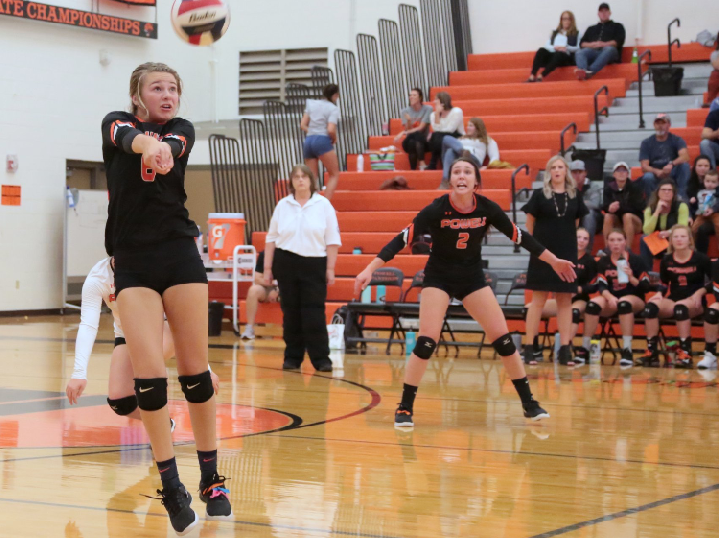 I, on the other hand, am a junior and so far a two-year letter winning and a one-time team captain my freshman year of high school.
"I only played volleyball in high school actually, before high school I played softball, soccer, and basketball," Fields said. "I also used to play a lot of beach volleyball competitively."
As a matter of fact, currently I play basketball and soccer, but when I was younger (8-10 years old) I played rec league softball.
We also both started playing AAU club volleyball when we were eight years old.
"I have always been a libero for club volleyball, however I played outside hitter my junior and senior year of high school," Fields said.
For club volleyball I have always been a setter, and when I was younger I played defensive specialist.
Both Madi and I have differences too. Her middle name is Maris as she was named after the baseball player Roger Maris. My middle name is Maye and I was named after my great grandma's middle name. Her favorite candy is Skittles and mine is Reese's.
"Some advice I would give to my high school self is to enjoy the game as much as possible, volleyball can get a little stressful during the recruiting process and you could lose sight of why you play the game," Fields said. "Always have fun and everything will fall into place."