PROWL PICK: HANNAH SAVILLE
New feature draws attention to those who fly 'under the radar'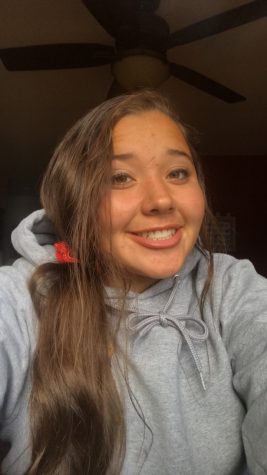 More stories from Sami Cole
Hannah Saville is as a leading student in PHS' art and woods programs and thus has been chosen as a Prowl Pick. 
Teachers say Saville goes above and beyond on every assignment and project, revealing her natural talent and does a little of everything when it comes to art.
"I think painting is my favorite type of traditional art, specifically oils, although I'm not very good yet, but I also do a lot of woodworking projects and I love that, too," Saville said. 
Saville often takes on more challenging art pieces and is reliable when it comes to more difficult tasks. 
"Hannah gives 110% every day, She takes on projects that are more complicated, the more detail oriented pieces that we work with, PHS art teacher Mr. Jim Gilman said. "When we need something done that's meticulous, she can do that." 
Saville comes up with unique and functional projects that she creates and sells. 
"I make jewelry including rings, earrings, pendants, and bracelets too; these have epoxy incorporated along with a lot of my other projects," Saville said. 
Saville has created projects that have been entered into competitions and has won awards. 
"
Anyway, it helped me realize more about myself and it has helped me through stressful times."
— Senior Hannah Saville
"I've made a tabletop with epoxy going down that middle that I entered into the Park County Fair and got some cool awards," Saville said.  "I'm making more tables with epoxy currently and I will hopefully be selling them too."
Saville has shown major improvements from the beginning of her art career until now. 
"The biggest thing I've seen is the variety of materials she's worked with," Mr. Gilman said, "I mean from starting out with when she was a freshman and sophomore with normal paintings and drawings and things like that, to more sculptures, just a huge variety of materials like wood and epoxy and creating sculptures from that."  
Art has helped Saville through harder, frustrating, times.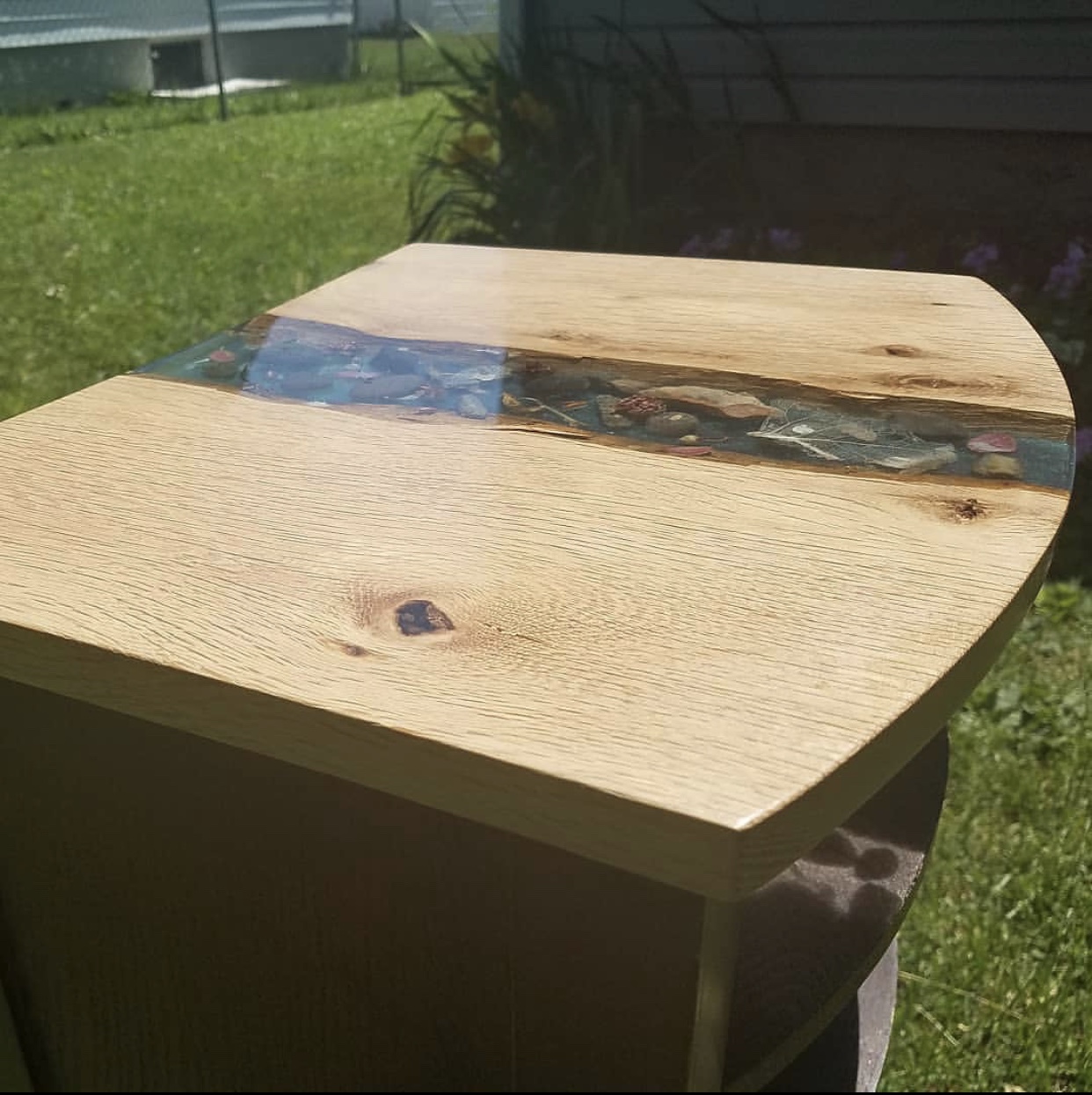 "The reason I started creating art, which started with a drawing of an eagle, was because of some dumb middle school drama I got dragged into," Saville said. "It was really stressful and after that I started drawing and realized it really helped. Anyway, it helped me realize more about myself and it has helped me through stressful times."
Proving doubters wrong has been a motivator for Saville to continue pursuing art. Instead of letting the negative comments bring her down, she is determined to prove them wrong. 
"I just like to try new things. I suppose [the] reason is that I like to show others that I can do these types of projects," Saville said. "This is especially true with woodworking since there have been quite a few men who have tried to discourage me for making such projects, and I feel a need to prove them wrong and that this type of art isn't just for men. Mostly I just love to create things that I can use."