WACKY WINTER FASHION
PHS students talk about their style, even if it doesn't match the weather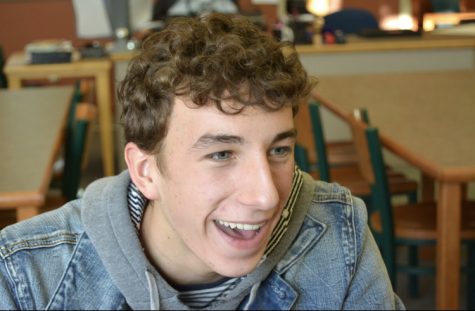 More stories from Ben Whitlock
It is 10 degrees outside. The wind is howling and blowing what little snow there is into drifts.
You sit inside your car, bracing yourself for the frigid hustle into the school. A student walking by is wearing shorts. A second later another student, this time wearing Chacos, hustles by.
While some high school students wear a down coat and gloves to school, others wear a light sweatshirt and shorts. In Wyoming, winter lasts from October through April, it seems.
Although shorts and a t-shirt may be cool enough for warm months, this "wacky winter fashion" may cause some discomfort at this time of the year.
However, other students feel that shorts are comfortable no matter the season.
"I like wearing shorts in winter because they just feel super comfortable," junior Kadden Abraham said. "I can move more freely and not be restricted or uncomfortable in pants."
Similarly, different types of sandals appeal to many students throughout all of the seasons. Of course, they can be worn with a pair of socks as well. For example, "sockos" (Chacos worn with socks) are a popular seasonal staple.
"[In winter] Crocs or Chacos with some Stance socks," sophomore Natalie McIntosh said about  her go-to winter shoes:
On the other hand, many people would rather dress according to the season's fashion rather than throwing on a pair of shorts. Nevertheless, comfort can be a factor as well.
"The styles definitely change through the seasons, often to match the weather," junior Jack Pool said. "I almost always choose my outfits based on style. I enjoy wearing clothes that look nice and are comfortable at the same time. I believe that all it takes is a little effort and consideration to look stylish and improve your overall persona."
Often times, the way one dresses can also relate to the opinions of others. First impressions are frequently significant for a successful life.
"I think your look is very important in the way people think of you," Pool said. "Think about it: When you see someone for the first time, you notice what they are wearing way in advance of what their personality is."
Still, some aren't as prone to getting cold throughout the day. Whether it doesn't bother them or they simply don't care, those who stay warmer than others while still in shorts may have an advantage.
"I'm not sure why [I don't get cold]," Abraham said. "Maybe it's because of my leg hair … but my legs don't really get cold no matter what the temperature is."
Nonetheless, this is Wyoming, where there are only about three guaranteed warm months. And however you choose to dress, don't get frostbite.