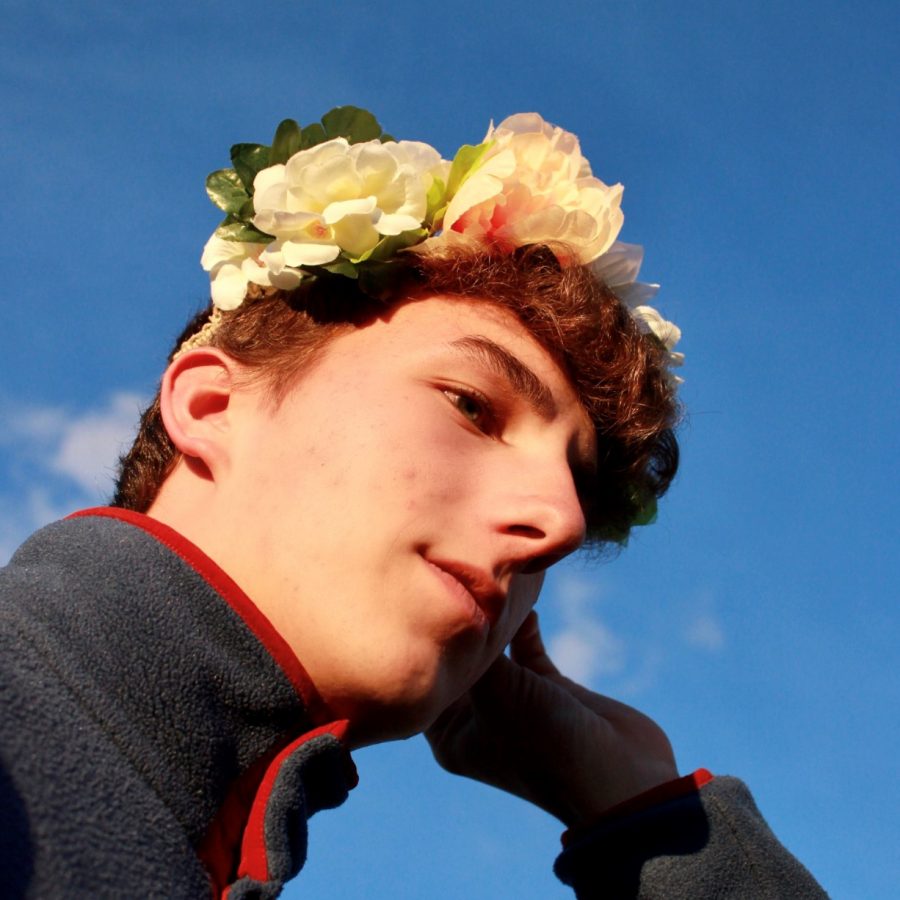 Ben's favorite season is not winter, spring, summer or fall. It is, in fact, Awards Season. Why? Ben is obsessed with celebrities. He knows all there is to know about the Hollywood elite, as well as A-listers around the world. Want to know the nominees for any upcoming awards show? Ben is on a first name basis with all of them. Want to know who's hosting SNL this week? Who is hosting the Oscars? Ben is probably best friends with them.
Ben typically can be found watching
Friends
for the millionth time (they were NOT on a break) when he isn't busy stalking-oops, casually researching-all things celebrity. He also loves to travel and post-high school wants to live anywhere other than Wyoming.
"If you ever feel like you're falling out of touch with your best friends Jennifer Anniston and Taylor Swift, Ben should be able to get you caught up by providing you with their every move," junior Jenna Hillman said. "If you ever think you are one of Ben's best friends you're wrong. No one will ever come before Rachel, Phoebe, Monica, Joey, Chandler or Ross."
Adds Adviser Cap: "'Bachelor Ben' has it figured out. Say little. Let your stories do the talking. And do everything within your power to preserve your friendship with Maggie Cappiello. Two liberals. One goal. Priceless."
Ben Whitlock, Prowl Opinion Editor
Dec 28, 2020

STILL NEED A GIFT?

(Story/Media)

Nov 19, 2020
Nov 16, 2020
Nov 02, 2020

ELECTION ENLIGHTENMENT

(Story/Media)

Oct 13, 2020

LACK OF POLL WORKERS

(Story)

Sep 17, 2020

A TALE OF TWO CONVENTIONS

(Story)

May 31, 2020

CURB YOUR ENTHUSIASM!!!

(Story/Media)

May 28, 2020
May 08, 2020

WHAT WILL FALL SPORTS LOOK LIKE?

(Story)

Apr 26, 2020

COVID-19: NOT ALL THE NEWS IS BAD

(Story/Media)

Mar 30, 2020

MEANWHILE, SOUTH OF THE BORDER …

(Story/Media)

Feb 26, 2020

APPLE TV+: MORE THAN MEETS THE EYE

(Story/Media)

Feb 10, 2020

CHILLIN' WITH NETFLIX

(Media)

Feb 10, 2020

SNOWCOMING: JUST IN TIME

(Story/Media)

Jan 31, 2020

PUTTING IN THE TIME

(Story)

Jan 24, 2020

DIVERSITY IN THE OSCARS: POINT/COUNTERPOINT

(Media)

Jan 06, 2020

PROWL PICK: SKYLAR COOLEY

(Story)

Dec 11, 2019

WACKY WINTER FASHION

(Story/Media)

Oct 24, 2019

PUMPKINS, PUMPKINS EVERYWHERE

(Story/Media)

Oct 10, 2019

BLOWING OFF STEAM

(Story)