PUTTING IN THE TIME
PHS students use indoor track as a way to prepare for outdoor track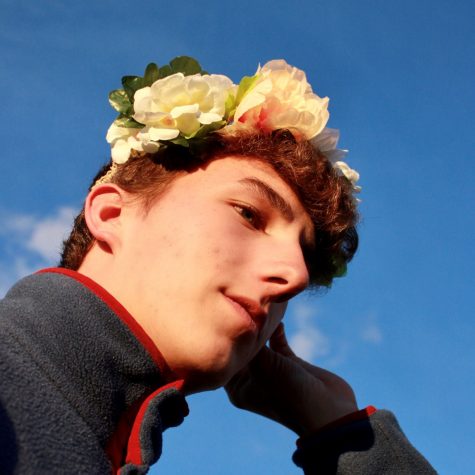 More stories from Ben Whitlock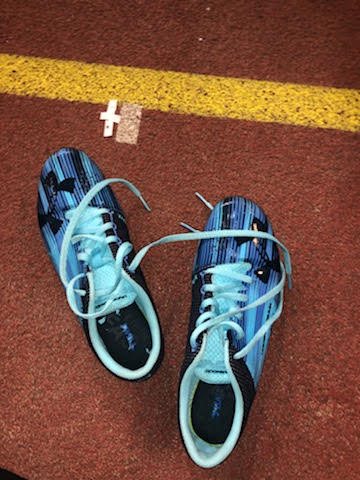 Athletes took to the Powell High School halls Jan. 6 for the first practice of indoor track. PHS students compete as part of Lovell High School's indoor track team, but they practice in Powell.
Many athletes view the indoor season as an opportunity to improve and prepare for outdoor. Times are typically slower on an indoor track, but they are still a good gauge for one's improvement.
"I feel a lot stronger than last season," junior distance runner Tyler Pfeifer said. "I think last season I set some marks and this year I'm going to improve them. 
"I don't take [indoor] as serious as I do for outdoor, but I am still competitive. I just have one goal for this season and it's to run a sub five minute mile."
Even if outdoor track is a higher priority to athletes than outdoor, that doesn't mean that they don't aim to break personal records.
"I feel more prepared for this season," junior Lane Franks said. "I want to get close to a 2:17 [in the 800-meter run] and then a 5:15 mile." 
Indoor track also provides a chance to meet athletes from around the state as well as the athletes from Lovell. Additionally, it provides an opportunity to be coached by new people. 
"It's fun to meet people from other schools," sophomore Reagan Thompson, who competes in the shot put, said. "I enjoy working with the Lovell indoor throwing coach."
Of course, it might be more ideal for Powell to have an indoor team. That way, athletes wouldn't have to travel to Lovell for some practices or to catch the bus for meets.
"I would totally be down for a Powell indoor team," Pfeifer said. "I think it would be easier for some of the athletes so they don't have to drive to Lovell for practices." 
The next meet is in Casper on Feb. 8.