APPLE TV+: MORE THAN MEETS THE EYE
The best Apple TV+ Originals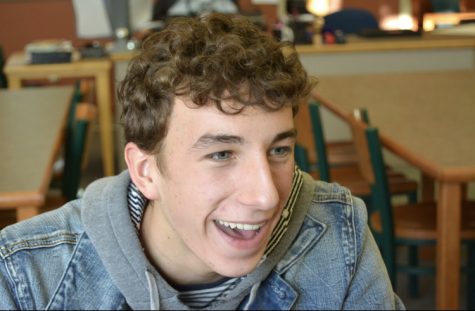 More stories from Ben Whitlock
Since Apple TV+ launched Nov. 1, 2019, it has become a hit. When Golden Globe nominations were announced in early December, the streaming service received three nods according to the Hollywood Foreign Press Association: Best Television Series- Drama and two best actress nominations for Reese Witherspoon and Jennifer Aniston, all for The Morning Show. Throughout awards season, The Morning Show (TMS) continued to secure nominations.
With over 10 originals, Apple TV+ has accumulated an impressive repertoire for such a relatively short period of time. From high-stakes dramas to a pointed anthology series, Apple TV+ has a variety of options.
The streaming service's originals have drawn over 30 million subscribers – more than veterans such as Hulu or Sling TV. Apple has recruited a-list actresses and actors for their shows such as Witherspoon, Aniston and Jason Momoa.
Here are the best originals of the streaming service:
The Morning Show
This is one of my all-time favorites. Not only does it have two of my favorite actresses, but it is poignant and (sometimes) shockingly relevant. 
The Morning Show follows Alex Levy (Aniston) after Mitch Kessler (Steve Carell), her co-host on The Morning Show, is fired for sexual misconduct. Enter Bradley Jackson (Witherspoon) as Alex's inexperienced new co-host, whose impulsive decisions landed her a spot in the daily broadcasting side of journalism.
Witherspoon has established herself as a solid television actress through dramas such as Big Little Lies, but Aniston has not been on a TV show since Friends ended in 2004. However, she is a revelation here; she proves herself to be a powerhouse with her award-winning performance.
Offering a look into the lives of those who help America wake up each day, TMS delivers a political but pertinent message to the audience: watch yourself. Exploiting the weaknesses and aspirations of others through your power is never okay. TMS was written as the #MeToo movement reached its height, and it shows. 
While much of the show had been written before Matt Lauer, 20 year co-host of NBC's Today Show, was fired after sexual allegations emerged, it was completely reworked after the news broke. Producing a show about a daily live broadcast show during the Me Too era and not including a strong message against misogyny would have been a great opportunity lost.
Overall, The Morning Show depicts the rebuilding of a major news organization and the reckoning of those who let the toxic environment within the network carry on. I highly recommend this show because of its great cast and premise, among other things.
Little America
Little America is an intriguing story of the lives of immigrants in America.
Each episode shows different ways immigrants adapt to a new world. Both empathetic and incisive, Little America serves as a reminder of the American dream so many have sought. It tells stories of families torn apart, hard earned dreams and the struggle of fitting in. 
While all of the episodes were fascinating in their own sense, episode four was particularly so. "The Silence," as it's called, takes place at a silent retreat. Following Sylvianne, who is easily distracted throughout the mundane retreat, it shows the struggles of any human to find inner-peace.
Apart from having watched the previous episodes, I would never have guessed that Sylvianne didn't speak English, as she doesn't utter a word until the end. I found most interesting, though, the fact she was able to imagine up a whole life with a fellow attendee-and total stranger-multiple times throughout the ten day retreat. This episode is only one example of the way the writers convey the utter loneliness of being alone in a foreign land.
The series offers an acute look into the lives of those navigating the Western World that we may never glance twice at. We may realize that they were born in another country, but we don't often stop to think about the sacrifices made by themselves and their families so that they are able to pursue the American dream. 
Little America gave me a deeper understanding of what millions of people in our country undergo. We are taught growing up that while you can be whatever you want to be, it won't just fall into your lap. Watching this series, it appeared as if many of the characters expected an immediate reversing of their lives as soon as they stepped foot into this new land. I hadn't stopped to think about it, but this seems too often the case. And while this new world may be better than the previous, people often just fall into a different type of poverty.
In a day of deep partisan divide over social justice, Little America's mere existence can't help but seem political. This show stands as a message that foreigners are as deserving of empathy as any American citizen.