PROWL PICK: SKYLAR COOLEY
PHS senior dances her way to the end of an era.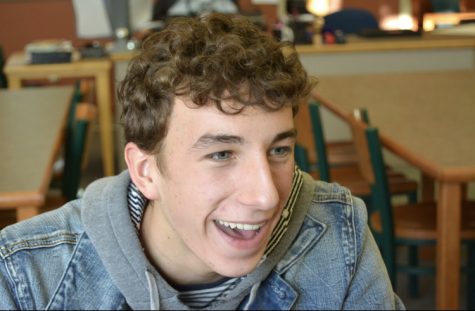 More stories from Ben Whitlock
After 15 years of intensive work, Skylar Cooley took the stage Dec. 14-15 in her final leading role in the Rocky Mountain Dance Theatre's (RMDT) production of The Nutcracker. 
Throughout the years, Cooley, a PHS senior, has graced the Wynona Thompson Auditorium stage many times for Rocky Mountain Dance Theatre. Cooley played Arabian, a demi-soloist in Flowers and Snowy. This performance, however, was different.
"I have had lead roles [in The Nutcracker] before, but this year is just kind of different because it is my last year," Cooley said. "I have been with everyone so long that it's going to be hard to leave."
As with any sport, Cooley has grown very close to her fellow dancers as she has performed with them more. Dancing on the same stage for many years creates a strong bond between people.
"We're pretty much like family now," Cooley said. "We all consider each other like sisters."
"
We're pretty much like family now, we all consider each other like sisters."
— Skylar Cooley
Preparation for The Nutcracker is quite extensive. For several months throughout the year, dancers are busy honing their skills for the next staging of the play, with many days dedicated to practice.
"Auditions for The Nutcracker take place in May and rehearsal for lead dancers begin in August," RMDT executive and artistic director Elizabeth Fernandez said. "Rehearsals run for three hours and are held twice a week, every week, except Thanksgiving. In addition the dancers are required to take 2-3 ballet classes a week to participate as a lead in The Nutcracker."
At age 3, Cooley discovered a love for dancing. Since then, she has performed in a multitude of roles in The Nutcracker. Her dancing career has come full circle with her latest role.
"I went to The Nutcracker actually when I was two, and I guess I enjoyed it, so [my mom] put me in [dancing]," Cooley said.
Cooley plans to major in psychology at the University of Wyoming, but she doesn't plan to dance professionally. Instead, she intends to take different dance classes that are available.