TUNE IN!
Prowl reporter shares her thoughts on underrated bands, ranging from 1965 to the present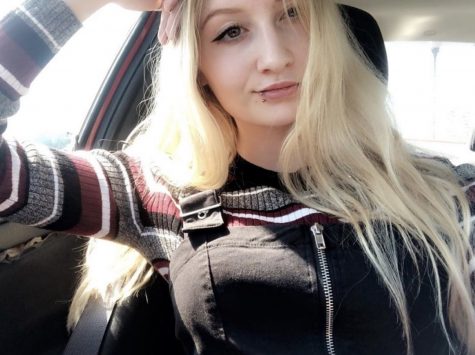 More stories from Hailey Carner
We all have those bands or artists we fell in love with after hearing only one of their songs.
Kanye West, Fall Out Boy, Juice WRLD (rest in peace, buddy), Panic! At The Disco, etc. 
But I have composed a list of bands ranging 1965 to modern day that are all equally as good (if not better). These bands will have you as obsessed as I was over One Direction when I was in fifth grade, but this time it won't be a phase. 
The list is comprised of rock, punk rock, indie, alternative surfer rock, etc. 
I picked my top five favorite bands, but my over-obsessive and indecisive self ended up narrowing it down to about 70.  But I'm going to try to limit myself for your sake. 
Recently I discovered a rock band called The Outsiders, and hopefully you're not thinking of Ponyboy, Johnny, or some other greaser, though both are from the same time frame. The Outsiders formed in 1975, so their music is a little old-timey, but amazing nonetheless. If you haven't heard their music, I recommend their song "I Love Her Still, I Always Will." It's a beautiful tune, with heartfelt lyrics and acoustic riffs that will send shivers down your spine. So if you're a classics lover like I am, this song will become a fav in no time. 
But if you like something a little more up-beat that reminds you of summer drives with the windows down and the wind flowing through your hair, I suggest you give Vundabar a listen. This indie rock band originates from Boston, MA, but will likely live in your heart forever. My personal favorite by Vundabar is called "Holy Toledo." This song can put a smile on my face through even the most miserable of days. The lyrics are good, no doubt, but the tune has me jamming out in my car (probably looking like a freak to anyone that pulls up next to me at a stop light) with the stereo on full blast. 
This next band might be a little bit of a shock if you've read my previous stories or even know who I am at all. Coast Modern is a pop-duo (yes, that's right, I said pop) based in Los Angeles. Their music is equally as refreshing as a cool drink of water on a hot summer's day, and the meaning of their songs are much more than what meets the ear. Their song "The Way It Was"  is the epitome of what it feels like to sit on the beach and soak up the sun. and if you watch the videos to their music, you'll have a pretty rad psychedelic experience just from the creative visuals involved. 
Next up is another rock band by the name of Harper's Jar. About two years ago, Lauren DeWitz and I went to Gestalt Studios here in Powell to cheer on her dad and the rest of his band that were playing a couple songs. After they finished playing, another band came out and played their song "Keep It Clean," which is now my absolute favorite of all their songs. We then we're able to meet the lead singer and the rest of the band, ask them some questions, get to know them, and compliment them on their amazing music. 
"Not very often do I get to meet the people I see play," DeWitz said. "They were a cool bunch, and their music rocks." 
We also purchased some of their merchandise to support their music. To this day, I actually talk to them once in a while on Instagram and religiously rock out to their music. 
And last but definitely not least. Ladies and gentlemen, my favorite punk rock band of all time- FIDLAR. No, I don't have a bad-butt story of how I once met them, but I do have a couple stories of how I hit my head on the dash of my car by rocking out too hard. A good song to get jiggy to is "Blackout Stout." The second this song comes on, I'm headbanging and you will be too. 
These were only five bands out of the 70 others I think need more recognition, and if you're a music fanatic like me, and you're always down to discover new music, give these bands a try.