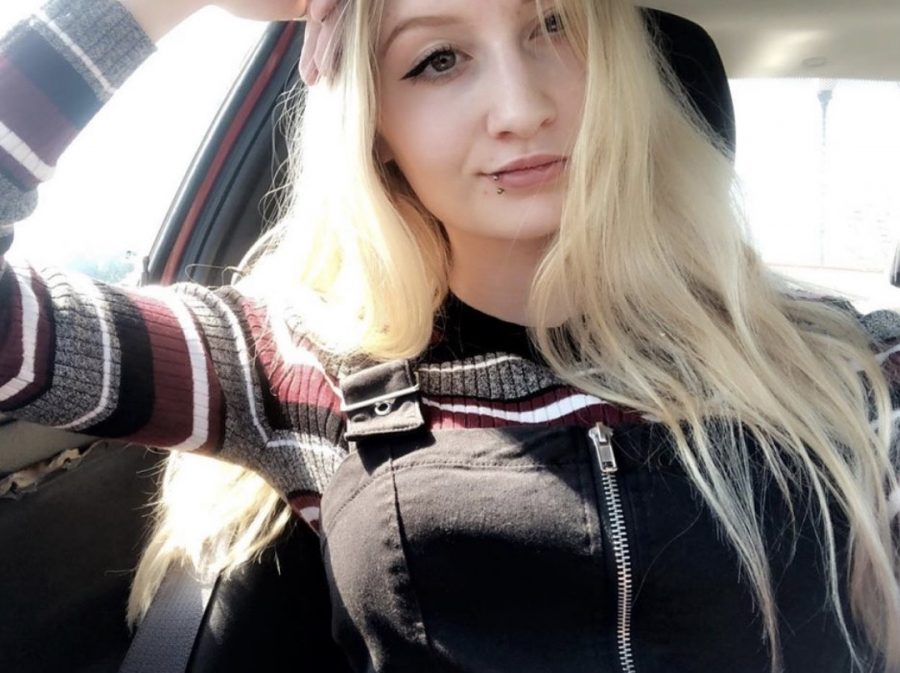 Life is soup; I am a fork
I don't have a niche, I'm not really that great at anything, I'm definitely not a sports person, but I sure do run my mouth. Which might possibly be the only thing I have going for me.
"Hailey has like 15 different personalities," Lauren DeWitz, Prowl opinion editor and reporter said. "Which one am I supposed to describe?"
Added DeWitz: "Hey Hailey, have you read the schizophrenic love poem? Roses are read, violets are blue, I'm schizophrenic, and so am I."
The adviser would say this about Hailey: "Carnage … Carnivore … Carnival worker … her nicknames fit her personality of the minute."
Besides everyone assuming that I'm a schizo, they'd know that I'm a true music connoisseur. My mood depends on the music I'm listening to that day, which affects my style of the day.. Ultimately affecting my personality? Weird? Yeah that's me.
Hailey Carner, Prowl Reporter
Jan 07, 2020
Dec 12, 2019

CHANGING WITH THE SEASONS

(Story)

Nov 26, 2019
Oct 27, 2019

MAKING 'CENTS' WITH MONEY

(Story/Media)

Oct 24, 2019

BLAST FROM THE PAST

(Story)

Sep 11, 2019
Mar 15, 2019

IS HOMEWORK BENEFICIAL OR DETRIMENTAL?

(Story/Media)

Feb 26, 2019

BEST PART ABOUT SNOWBOARDING?

(Story)

Feb 16, 2019

LETTER FROM THE PRESIDENT

(Story/Media)

Feb 04, 2019

ART or VANDALISM?

(Story)

Jan 28, 2019

COLUMN: Is social media use turning us into narcissists?

(Story/Media)

Jan 09, 2019

WANNA MAKE A LIT PLAYLIST?

(Story/Media)

Jan 03, 2019

Removal of abstract nude painting draws mixed reactions

(Media)

Dec 12, 2018

WHY OLDIES ARE THE TRUE GOLDIES

(Story/Media)

Oct 10, 2018

Our 'Happy Place'

(Story/Media)