WANNA MAKE A LIT PLAYLIST?
Follow these tips to produce hours of listening pleasure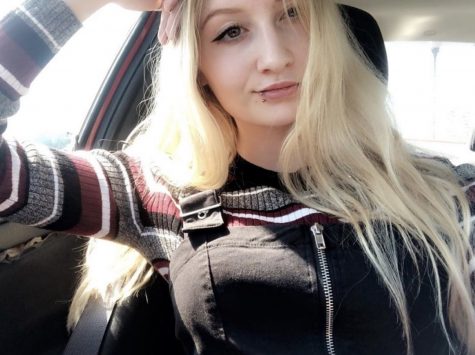 More stories from Hailey Carner
Whether you want to be the best DJ at your next party or have a pumped up playlist for your upcoming workout session, there are a few tricks you can store up your sleeve to master music and the perfect playlist.
Learning how to choose the right music program and getting organized can seem a little difficult but with a few simple steps, before long you'll be rocking out in style.
Choose a music program that will allow you to make playlists such as Spotify, SoundCloud or iTunes. Programs like Playlist.com, a Take 40 and Windows Media Player are also great for managing your music. I use Spotify because it has all my favorite music and it's free (unless you want Spotify premium). Apps like Pandora and alternative Internet radio stations let you make specific channels but not playlists (unless you have Pandora Premium, once again).
Uploading music is the easy part. Simply look up the name of a song, the artist or a type of genre you like and a list of songs will appear. Maybe your friend played this super rad song but you have no clue about the name or even the voice behind the words. (This is the part where I find Spotify quite impressive). Well lucky for you, just type up their name in the search bar and you can see what they're listening to as well.
Figure out the flow of your mix. You're going to want something that you don't have to put on shuffle, something that you think will play well one after the other. I also recommend make the playlist lengthy; aim for at least 3 hours. That way it will be long enough it won't end too soon but also keeps it short enough you'll surely hear all the songs on it. You don't want to have to repeat the playlist or have your friends miss out on great songs that got lost in hour 4 or 5.
Don't be afraid to add some of the music you like, but one huge advantage to having a great playlist is branching out. Listen to new songs, new bands and artists. Don't settle for "decent songs."
Make a theme, not a genre. If you're going to the gym, find songs similar to each other that will keep you motivated and excited. The genre you like probably has several other "sub-genres" so try to keep the vibe the same throughout the playlist.
Understand your mood, and I could seriously not emphasize this enough. Music essentially serves as a trigger. We listen to specific kinds of music to feel certain ways. Whether those feelings are simple or complex, have playlists that justify as every one of your most prevalent moods.