HOW DARE YOU!
New A-B-C song irks those who learned traditional alphabet ditty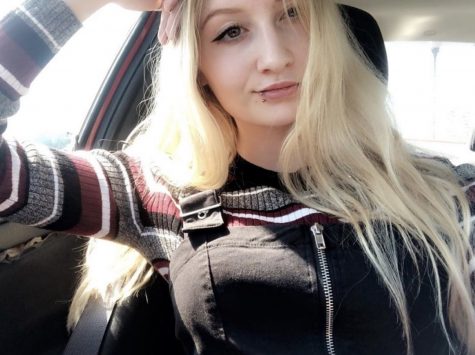 More stories from Hailey Carner
Let's take a trip down memory lane … all the way back to kindergarten … when we were being taught nursery rhymes, shapes, colors and the one we all use to this day – the Alphabet Song.
From that point on, we sang or hummed the ABC song for any situation. Bored? Yep. Happy? Of course. Because it's the only song our peanut-sized brains knew? Definitely.
So respectively, the song is now ingrained into our memories and anyone you ask will sing you the song the same exact way it was taught to you.
BUT NOW? There is actually going to be a generation of kids who sings it differently. And I know you're thinking: "What? How can you just sing the ABC song any differently?" or "What kind of person would do that and why?"
To clarify the jumble of letters;  L-M-N-O-P.
If you can't tell, I'm outraged. What now? We're going to change the melody to "Twinkle Twinkle Little Star" or "Baa Baa Black Sheep"?
And I'm not the only one defending our beloved elemenopee; in fact, most internet users are on my side too. As the iconic critic Simon Cowell once said: "It's a no from me."
This remix is equivalent to how a Taco Bell bathroom smells. Unnatural.
Oddly enough, the remix was actually created in 2012 and posted on DreamEnglish.com for educational purposes, so I'm not surprised that it definitely does not slap. 
I don't care that kids these days can't decipher elemenopee; they have to learn for themselves just like we did.
To ensure I wasn't the only person my age offended by this nonsense, I asked senior Landin Kolb to speak about how he felt about this rework of a timeless song.
"It made me feel like I was having a stroke," Kolb said.
And I couldn't agree more.
This is our childhood we're talking about people, I will not stand for this and neither should you!
Discretion advised: it sucks.
Just have a listen …
(ADVISER'S NOTE: By clicking on this link, you waive your right to seek legal action against The Prowl and any of its affiliated businesses or educational contacts. Listen at your own risk.