FIGHTING FOR E
Hang on for a minute...we're trying to find some more stories you might like.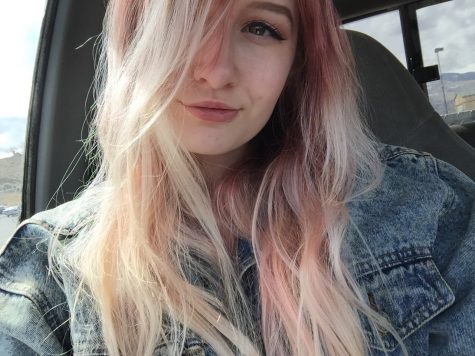 More stories from Hailey Carner
It's that time of the year again: football and volleyball season. Both teams are well into their seasons, and the results reflect their effort.
PANTHER FOOTBALL
The Panther football team kicked off the season with a scrimmage against the Riverton Wolverines Aug. 30 in Riverton. 
Friends, family and rivals alike, were all on the same team for once – Team Ethan. 
Trials and tribulations came into play the first week of school for the Powell Panthers, when starting quarterback Ethan Asher was injured in an auto accident. But the Panthers came home with a victory of 32-17.
Junior Landon Lengfelder assumed the quarterback duties, filling in for Asher.
"It was a really awesome experience," Lengfelder said. "I just took everything I learned from Ethan and used it out on the field. My teammates had my back the whole time and I had theirs." 
By half-time, the score was 10-7 with senior Brody Karhu scoring the first touchdown, but the Panthers pulled ahead in the second half of the game with a score of 24-7.
When the clock ticked down to zero, a triumphant 32-17 was displayed on the scoreboard. 
After each touchdown was scored, Asher's jersey was held up to signify everyone was thinking about him during the game. 
After the game, the Wolverines and Panthers gathered for a congregational prayer for the Asher family, led by Karhu. 
The game came second to supporting Asher and his family, with contributions from not only Riverton but surrounding towns as well – the family flooded with the community's love, support and prayers. 
"The Panthers play hard, whether it's for a fallen teammate or not," senior and former player Cayden Lynn said.
LADY PANTHER VOLLEYBALL
Alongside the football team in their support for Asher was the Powell Lady Panther Volleyball team. 
The weekend of Aug. 30-31, the Lady Panthers played their first volleyball games of the season in Riverton. Students and community members filled the stands with a jubilant spirit, watching Powell take on Pinedale, Worland, Wyoming Indian, Riverton, Sheridan and Cody.
The Lady Panthers opened up the tournament with losses to Pinedale with scores of 21-10 and 21-16, and losses to Worland of 21-8 and 21-8. 
"
Our team's motivation for that weekend was to win for Ethan and play like he would"
— Gabi Metzler
"Our team's motivation for that weekend was to win for Ethan and play like he would," senior Gabi Metzler said. "I get to wear number three like Ethan did so that motivates me too." 
Powell then came into the game with a new focus and scored a victory from Wyoming Indian in three sets, 21-19, 21-15 and 15-10.
The Lady Panthers then ended the tournament with a three set win over Sheridan with final scores of 21-17, 21-13 and 15-14 taking another close loss.  
The girls persevered throughout the weekend, with JV not too far behind. Both teams showed great effort. 
"Our first match against Pinedale was tough as we were nervous and needed to get that first match of the season out of the way," junior varsity coach Jodee Metzler said. 
First-game nerves can be a little tricky to overcome but eventually Powell seemed to settle down. 
"We lost in two sets 21-13 and 21-7," sophomore Ashlyn Shorb said. "We then played Worland at a much more competitive level and beat them 21-18, 21-13."
JV then went on to play Sheridan, with final scores of 21-19 and 21-11 taking the loss and then playing Cody the following match. 
The first set was a score of 21-20, a close call but a victory for the taking. The second set was a final call of 21-9 losing the second and the third was 15-14, Fillies with the win.