PANTHER WRESTLING TAKES ON LAUREL QUAD DUAL
The Powell Wrestling team ends the weekend with two wins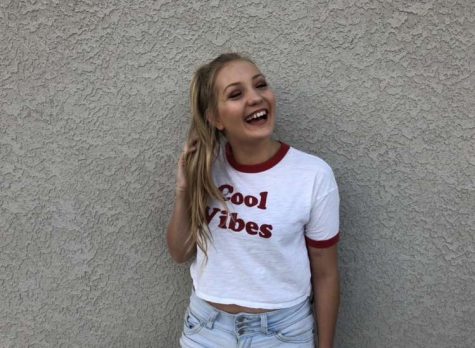 More stories from Whitney Jones
In a small gymnasium, with the whiff of old sweaty knee pads, the blood, sweat, tears and occasional vomit, two wrestlers come together on one mat.
At the Laurel Quad Dual on Jan. 14, the Powell High School wrestling team left the gymnasium with two outstanding wins.
The Huntley Project wrestling team fell to Powell with 44-30 and Powell overcame Laurel with a 48-21.
"As a whole, the team did wrestle well," head coach Mr.  Nate Urbach said. "However, in a couple of instances, some kids weren't prepared for their first-round match"
Of the four total teams participating that day, Powell only dualed two of the three remaining teams. The Cody Broncs were there as well.
"It's satisfying to see all of your hard work pay off," junior Seth Horton said. "Sure, winning is fun, but losing sucks."
"
Sure, winning is fun, but losing sucks."
— junior Seth Horton
Horton won both of his matches and has a season record of 14-1.
"The more you work in practice, the harder you are to beat," Horton added. "And that's what makes people good."
The Panthers are currently ranked second, just behind Star Valley for the 3A week 3 rankings.
Coach Urbach said PHS will continue to refine their wrestling skills.
"As a coach I want to extend talent as far as possible," Urbach said. "And hopefully the athletes have similar goals."
The wrestling team currently consists of 33 wrestlers and six managers.  This is the largest the team to come through the high school in 16 years.
The Panthers will compete in the Lander invitational Jan. 24-25.