THE TASSEL WAS WORTH THE HASSLE
PHS' 2021 Val-Sals reflect on high school experiences; highly complimentary of each other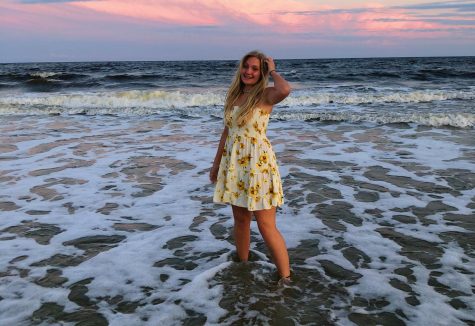 More stories from Whitney Jones
Twelve years of hard work coming to an end. Loads of AP classes, weighted GPAs and hours of standardized testing. It all comes down to just two PHS seniors: Kadden Abraham and Maggie Cappiello. 
Abraham has earned the title of 2021 class valedictorian and Cappiello is class salutatorian.   
"I wasn't planning on being valedictorian," Abraham said. "It just kinda worked out." 
Abraham is planning on serving a mission right out of high school and then will attend college for chemical engineering. He also finished high school with a total of 42 college credits. 
Abraham was a 4-year varsity athlete in track and football and was co-captain of the football team this year.
"My favorite high school memory is definitely state football [junior year]," Abraham said. "We worked extremely hard, and lots of memories were made." 
Cappiello is the  recipient of the Michigan State University STARR scholarship and will be attending the honors college at MSU in the fall to major in food science. 
"I definitely didn't expect to become salutatorian," Cappiello said. "I wasn't ever trying to get a certain class rank, but I'm blessed nonetheless to have earned this honor."
Cappiello's free time is mostly spent baking although she enjoys hiking and reading too. Her final GPA is 4.25 weighted and earned 30 college credits
"My favorite memory from high school is actually from my sophomore year," Cappiello said. "At State SkillsUSA, we played Apples to Apples in the hotel lobby until midnight and it was at that moment I realized I was surrounded by my people."
Cappiello and Abraham have each prepared speeches for the commencement ceremony on Sunday. They commented on each other as well.
Abraham: "I think Maggie deserved it for sure. She works hard, and she is really smart."
Cappiello: "Kadden is one of the most hard-working and genuine people I've ever had the pleasure of knowing. There is no one more deserving of valedictorian."