POMP AND CIRCUMSTANCE
PHS graduation will continue, with a few changes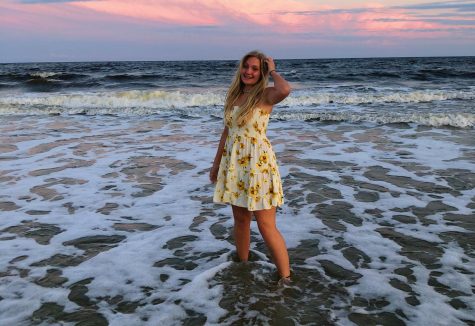 More stories from Whitney Jones
A long, ugly gown. A crooked cap with a tassel. A crowded gymnasium. And a mask? 
The 2021 graduation ceremony is set to take place in the Powell High School gymnasium on Sunday, May 23, at 2 p.m.
While the Wyoming mask mandate has been lifted, face coverings are still required to be worn while in public schools. 
"I plan to not have the graduates wearing masks while walking across the stage," Powell High School Principal Mr. Tim Wormald said. "We should be able to achieve 6 feet of social distancing on stage, but the graduates still might have to wear their masks while seated." 
The current health orders for Wyoming limit large indoor gatherings to 50% capacity.  While other non-traditional options were discussed, the gymnasium was deemed the most appropriate place to hold the commencement ceremony.  
"Our gym holds around 2,000 people, so our plan is to allow approximately 1,000 guests to attend," Mr. Wormald said. "With the number of graduates we have, that will equal out to about eight tickets per graduate."
In the past, attendance was limited to gym capacity. The band and choir are set to perform at the ceremony and will not be counted towards the 1,000-person limit. 
"I just wish more people could attend because it's supposed to be a celebration," senior Madi Fields said. "And I personally hate wearing masks so I do not like the idea of having them at our graduation." 
Last year, graduation took place in the parking lot outside the high school. Each student was allowed one vehicle of family members to attend, and there was a parade downtown after the ceremony. 
"I was actually satisfied with how the school planned our graduation last year," 2020 graduate Hailey Carner said. "It was efficient but definitely unorthodox, however I do hope this year's graduating class gets to enjoy a traditional ceremony."