MAKING A CHAMPION
Bo Dearcorn wins Ron Thon Memorial Wrestling Tournament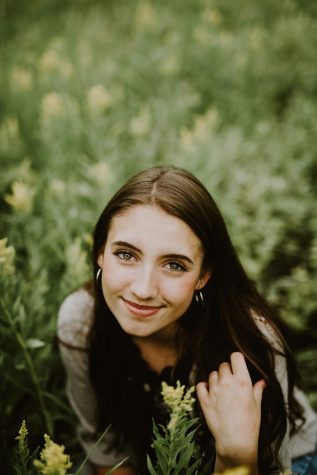 More stories from Lauren Lejeune
The deafening roar of fans overflows in the gymnasium as wrestlers battle for the chance to win a Ron Thon belt.
Only one will be victorious in each weight class and Powell High School's senior Bo Dearcorn came out on top for the 170-pound weight class Jan. 31-Feb. 1 in Riverton.
The Ron Thon Memorial Wrestling Tournament attracts wrestlers from across the state to one gym for two days of back-to-back matches. Wrestlers have the chance to compete against other wrestlers they might not otherwise wrestle since there are no school-size classifications..
"Going into my first place match, I was thinking about what moves I could run on this kid to win," Dearcorn said. "But I've never wrestled this kid [and] I've never seen this kid wrestle, so it's a little intimidating at first.
"After awhile, I finally figured out the way he wrestled, got it all down and started chain wrestling throughout the whole match."
Dearcorn attributes his training to winning his Ron Thon champion title.
"It's definitely the training over the years, but this year I've been working out with the college wrestlers and then I've [also] been putting in a bunch of extra time after practices," Dearcorn said.
Dearcorn signed on to wrestle for the Northwest College Trappers for the 2020-21 school year back in January.
"I'm really excited to start wrestling for [Northwest]," Dearcorn said. "It's different because in high school, anybody can come out for wrestling. But college, it's normally state champs so you're getting better constantly."
Family also had an impact on Dearcorn going into the Ron Thon Memorial Tournament. Dearcorn's older brother, Ty Dearcorn, was a Wyoming 3A state champion his senior year and was able to make it to the tournament.
"Having my family there made me feel less stressed out and more comfortable to be in the situation," Bo said.
The Panther wrestling team will have a home dual against Cody High School Feb. 10, along with celebrating Senior  Night for senior wrestlers.