ORDER ON THE COURT
PHS girls', boys' basektball seasons come to close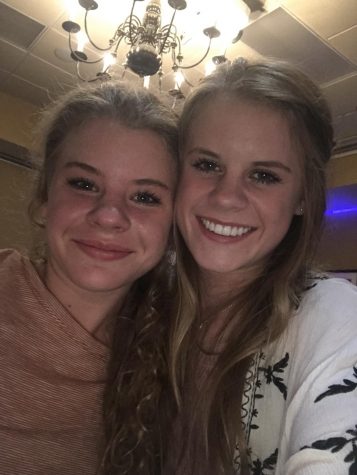 More stories from Jenna Hillman
The Lady Panther basketball season came to an end March. 6-7 in Lyman at the 3A regional tournament. However, the Panthers advanced onto the state tournament, which was canceled March 12 due to the threat of Coronavirus.
After losing to Mountain View and Lander, the Lady Panthers's hopes of reaching the state tournament were dashed.
"Regionals wasn't what we were expecting but we have improved so much from the beginning of the season," junior Madi Fields says. "This season was just a learning and growing season." 
Fields added that the girls' team lost to Mountain View by 16 points, and the game against Mountain View was very physical and they ended up with a bigger loss. 
"I hope our team works hard in the offseason, so we can come back stronger next season," Fields says. 
Sophomore Abigail Urbach said one of their biggest weaknesses was that no one had a lot of varsity playing time in the past years so there was a lot of learning and growth that took place in that area this season. 
"I'm excited for the years to come and I think we have good things coming our way," says Urbach. 
The boys had a better outcome at Regionals and ended up going 2-2. The Panthers lost to Big Piney twice, and won against Lovell and Pinedale. 
"Some strengths [we have] are being a very skilled team, and we are really good at defense," sophomore Dylan Escalante said. 
Sophomore Reed Smith added that the team played better at Regionals than they have all season long. 
"[Some] strengths were paying together as a team to win. They also were going hard the whole time no matter what the score," Smith says. 
As the Panthers were about to board the bus March 12 the morning of the state tournament, the Wyoming High School Activities Association canceled the tournament, citing the Cornoavirus pandemic as the cause.