22 YEARS LATER …
Mr. Urbach retires as head wrestling coach; will continue to assist program, teach at PHS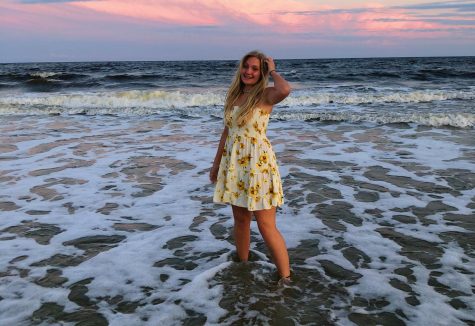 More stories from Whitney Jones
The blood. The sweat. The tears. It all came to an end, and for Powell High School's head wrestling coach Mr. Nate Urbach, the end is now. 
Mr. Urbach announced his retirement as head wrestling coach earlier this school year. 
Here's a look at the man, the coach, and his recollections from a notable and storied career as a wrestling coach.
QUESTION: How many years have you been a coach?
ANSWER: I have been a head coach for 22 years.  Six years in Rushville, Ne and 16 years here at Powell High School.
What made you decide to retire after all of these years?
I felt that 22 years as a head coach was enough and I had accomplished most of the goals I set for myself when I started out. I also have an outstanding staff with Coach Fulton, Carter and Kalberer ready to keep the program strong. (Note: Mr. Nick Fulton has since been named as Mr. Fulton's successor.)
Are you planning on staying involved as a coach?
Yes I would like to work at the middle school if at all possible, and I will always be around helping the high school. I am not leaving the sport, just changing the level of commitment.
 How many state champs and state titles have your teams earned as a coach?
I have had the privilege to coach 43 individual state champions. I have coached nine team championships (three in Nebraska and six in Wyoming)  and four state team runner-ups. 
 What are some of your favorite coaching memories/proudest moments?
Honesty, there are just too many favorite coaching moments. Here are a few more memorable ones. 
Coaching my son Nic in four state finals matches and having him jump into my arms when he won two state titles.

Coaching Brett Hunter from second grade to 12

th

grade – Watching him become a two-time Nebraska state champion and later a 2-time NCAA Division II national champion. He is currently the head coach at Chadron State College.

Coaching two 4-time champs – Auston Carter and Kye Catlin.

All nine state championship teams and the great wrestlers and coaches that go along with it.

For me personally I never missed a practice in 22 years.

This year's champs were also special and I couldn't have picked two more special wrestlers to hold up for the last time – Colt Nicholson and Seth Horton. 
Was it hard to make this decision, and what are you going to miss the most?
No the decision was not made lightly, but I felt it was time to go in a different direction. It will be nice to be around more to watch my daughters compete (though I will have to learn a little more about basketball ha,ha) and help my wife with the latest addition Haiden!
I will miss the people the most. The awards and what-not are important, but they pale in comparison to the relationships that have developed. I have made many lifelong friends from both the coaching ranks and former wrestlers. I feel blessed.