THE FINAL HIT
Powell High School golf and tennis teams recently finished up their seasons.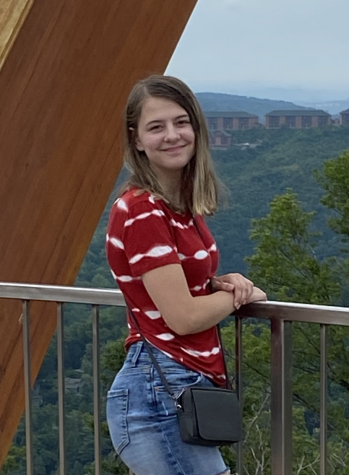 More stories from Taryn Feller
The tennis team finished their fall season serving an ace at state, while the golf team was also on par for the closing of their season.
The Panthers came home with a 9th-place finish at the state golf meet in Evanston. In Gillette, the boys tennis team placed 11th and the girls team placed 8th out of 16. 
Head tennis coach Jr. Joe Asay was pleased with the progress that he saw over the course of the season.
"My expectation going into state was that I would see improvement from each of the players," Mr. Asay said. "My biggest challenge and certainly those of the team are who had the biggest improvements." 
Golf coach Mr.  Troy Hildebrand is also ecstatic with the growth he's seen, and he looks forward to the seasons to come.
"We had a good season and I am very optimistic about the next few years for this team," Hildebrand said. "Throughout the fall, I was impressed with the growth of this group as a whole, and the number of players that we were able to get to different tournaments." 
Five members of the tennis team, Ashley Dunkerley, Sami Cole, Sophe Morrow, Sydnee Thompson, and Whitney Hull played their last match in orange and black during the state tournament on September 24-26.
"This season was a learning experience for me," said PHS senior Whitney Hull, who teamed with sophomore Chase Anderson to finish 6th at state. "It's kinda sad to think I'll never play competitive tennis again, but it's really nice to know that I'll be playing tennis from now on just simply loving the sport." 
The golf team also had several seniors hanging up their hats. 
"The state team had one senior, George," Hildebrand said. "George Higgins repeated as both All-Conference and All-State with 3rd and 6th place finishes, respectively."
View Comments(1)