'CAP-KWONDO'
Cappiello family kicks and punches their way to taekwondo black belts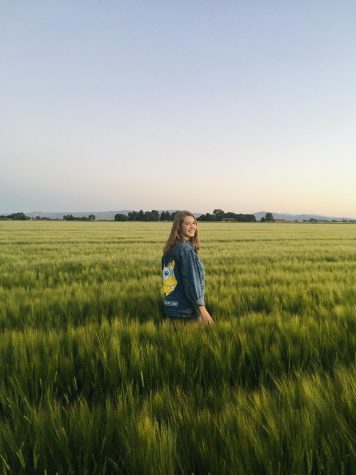 More stories from Addy Moretti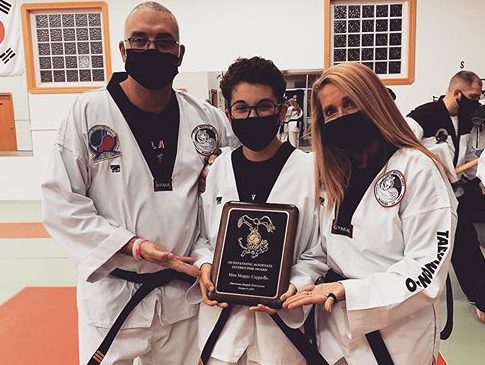 Your real strength comes from being the best "you" you can be. So who are you? What are you good at? What do you love? What makes you "you"?
-Po (Kung Fu Panda 3)
Many in this day and age forget to consider these four questions. They simply go with the flow and don't question anything at all. They never push themselves to be better. They are simply satisfied with their mediocrity. 
But the same cannot be said for all people. Some decide to push themselves and explore new areas they maybe never have ever thought of pursuing before. There is a drive within those people. A thirsting for something greater, something deeper. 
Senior Maggie Cappiello and her parents, PHS English and Journalism teacher Mr. Vin Cappiello and (Cody) Eastside fifth-grade teacher Mrs. Lisa Cappiello have found and maintained a deeply rooted passion for taekwondo. The concept of taekwondo and the beliefs and ideologies surrounding it appeal to them. And to this family, who trains at Cody Martial Arts Academy, taekwondo is more than loud yells and breaking boards.
Maggie has been training in taekwondo since she was 7 years old and has experienced the influence of taekwondo in her daily life.
"It definitely taught me more self confidence," Maggie said. "Like to trust myself that I know how to do things and that I can do them because that's something I've struggled with for a really long time."
Maggie and her father were promoted to 3rd degree black belt and her mother to 2nd degree Oct. 9 during their promotional exam in Billings. Side by side by side, they completed the required kicking, punching and weapons forms — about 30 of them — and finally they lined up to receive their belts and awards.
"At my first black belt test I was completely alone," Maggie said. "My dad was alone at his first one. My mom and dad tested together once, but we've never done it all together. I felt very supported. We were all in it together so they knew exactly what I was feeling."
This camaraderie was also reflected in everyone else who attended the promotional exam, about 15 in all. Despite all of the COVID-19 restrictions, the sense of unity resonated throughout the do-jang. The stressful environment, which involved the candidates wearing masks, created excitement and anticipation for the upcoming event and deepened the appreciation among the participants. 
"Were it not for Maggie, Lisa and I would've been hard-pressed to meet the requirements of our promotion," Mr. Cappiello said. "She is patient but demanding, which are essential qualities when you are teaching taekwondo. I think I am more proud of her than I ever could be of myself."
Maggie also was awarded Outstanding Associate Instructor along with her 3rd degree black belt. After 10 years of taekwondo, she has learned to appreciate the person she has become and plans to pursue taekwondo for the rest of her life. 
"I have never really had something teach me as much as taekwondo has," Maggie said. "It's provided me with so much, like more than I can explain. I wouldn't trade that for anything."
Added Mr. Cappiello: "Neither would I."