THE VOTE HEARD 'ROUND THE WORLD
International students react to U.S. presidential election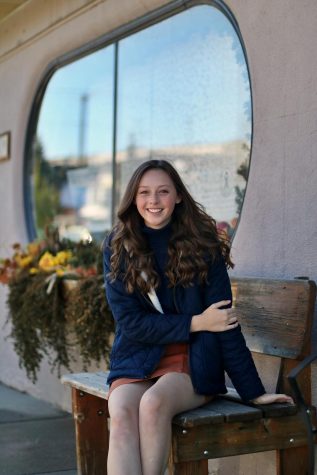 More stories from Abby Landwehr
(EDITOR'S NOTE: Prowl Editor Abby Landwehr contacted the sources in this story primarily via Instagram. She and other PHS students met them through playing "Among Us" and other social media platforms.)
As the popular saying goes, the grass is greener on the other side. But what color (yes, color without a u) does America's grass look like to other countries right now?
The 2020 presidential election, which has been one of the closest in U.S. history, pitted two diametrically opposed candidates against each other: Republican President Donald Trump vs. Democratic challenger and former Vice President Joe Biden. On Saturday, Nov. 7 — five days after Election Day — several reputable news outlets projected Biden as the winner.
And then there was a major political divide among U.S. voters involving such topics as Trump's handling of the coronavirus, racial tension resulting from alleged police brutality and the usual conservative vs. liberal rhetoric.
But what has been the global reaction?
From Canada, second-year university students at the University of Guelph, Clarissa Baylon and Tenzin Tsering watched the U.S. election results slowly roll in. 
"I honestly thought the U.S. was like a reality TV show because everything is so otherworldly over there," Baylon said.
Added Tsering: "It felt, from what a lot of media I consume, very divided. I mean it wasn't even just [a] political divide, it was also [a] racial divide too."
Tsering said she believed the Black Lives Matter movement, as well as cases of police brutality, such as Breonna Taylor's and George Floyd's, were examples of a racial divide. Tsering also said she thought Donald Trump's nicknames for the Covid-19 virus, such as "Wuhan Virus" or the "China Virus" might have agitated Asian-Americans during the pandemic. 
"[Trump] makes up lies on policies and kind of feeds into 'fear'," Tsering said, "which inevitably makes it harder for both sides to sympathize or empathize with each other, causing a greater divide."
Fai Usman lives in Auckland, New Zealand, and is in year 11, equivalent to a high school sophomore in the U.S. Usman said although she was confident in her candidate, watching the election was nerve racking. 
"
… a lot of things in America [affect] the whole world too."
— Fai Usman, of Auckland, New Zealand
"The first thing I did when I woke up this morning was to see who's winning," Usman said. "It's very daunting … because I was just thinking about how a lot of things in America [affect] the whole world too."
Though Usman supported Joe Biden's campaign, she said people such as her business teacher supported Trump in regards to leading the economy and employment. 
Pedro Teixeria attended Powell High School during the 2018- 19 school year as a foregin exchange student. Upon returning home to Brazil, Teixeria said he became more involved in American politics then lost interest after a couple months. But he did have some interest in this election.
"I feel like I don't have a side," Teixeria said. "But I feel that change will be good."
Three of these students said that they stayed up to date with American politics through news organizations and by using social media platforms such as Instagram, Twitter and YouTube.
"You don't see a lot of Ben Shapiro's for Canadian politics," Tsering said. 
To Americans, U.S. elections focus on the United States of America. The teenagers from other countries said they watched because the election not only affected America, but their own countries as well. 
"I keep up with American politics because I think American politics affects everyone living inside and outside of it," Tsering said. "America is the number one force in the world and is our 'brother' country, so whatever decision they would make, it will inevitably affect us as well." 
"If the economy in America goes down, it will affect the whole world," Usman said. "It was pretty nerve racking knowing how it's a big deal." 
"I'm just really interested to see what Biden will do in office," Baylon added.
Leave a Comment