TROT TIL' YOU DROP
PHS Robotics sponsors annual run-walk on Thanksgiving morning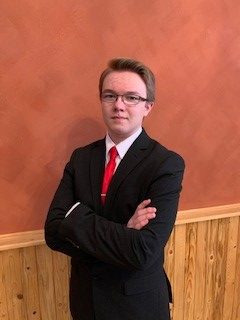 More stories from Aiden Chandler
Another year, another Turkey Trot. However, along with many other activities, it will look a little different due to the COVID-19 pandemic.
The Powell High School Robotics Club hosts an annual 5K and 1-mile race to fundraise for their club. The race is held on Thanksgiving Day, perhaps to get a nice workout in before the feast to come.
"Usually we open up the school for the bathrooms and everybody hangs out in there, but this year we're just going to let people into the school to use the bathroom," Robotics Club Sponsor Mr. Joel Hayano said. "We're going to pretty much keep everything outside."
There is slight uncertainty surrounding participation in this fundraiser due to the COVID-19.
"We think we'll probably get around the same amount," Mr. Hayano said. "Usually we get a few people that are visiting from out of town that come and run, so we probably won't see them."
The Robotics Club uses this event to raise money for their program.
"We use this as one of our fundraisers for the Robotics Club," Mr. Hayano said. "We do Turkey Trot in the Fall and Duck Race in the Spring."
Registration is $20 for adults and $10 for students. Registration is at 8:30 a.m. and the race starts at 9 a.m.. Mail or deliver your registration to 632 Avenue B, Powell WY 82435.