PROWL PICK: GEORDAN WEIMER
PHS senior continues to excel in cheer leading, cooking and football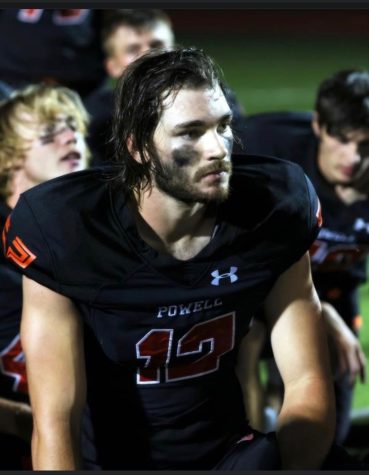 More stories from Nathan Feller
School, from a student's standpoint, can be quite stressful. Excellence is the expectation for anything and everything that goes on at PHS, and the standards often are not waived.
Therefore, with the expectations of today's young men and women growing greater each day, the recognition of those who meet and exceed the standard is important. 
Senior Geordan Weimer is an exceptional student-athlete who has created his own success in the kitchen and on the field. His extensive diversity in activities and noteworthy performance in each of them makes him the redefinitive candidate for the November Prowl Pick. 
Weimer is a standout football player and thrower in track and field; he is also a member of the cheer team and was one of the very first males to join the team along with PHS graduate Brody Karhu.
"
Priorities are big. It's a lot about putting needs before wants."
— Geordan Weimer
He joined the track team en route to the state meet in his sophomore year as a standout thrower, and was looking forward to a promising 2020 season, which was unfortunately cancelled due to COVID-19.
"Priorities are big," Weimer said. "Taking care of what I need to like school, work and being active [is important]. Once that's taken care of, I can have my time to do what I want. It's a lot about putting needs before wants."
Weimer won All State and All Conference as an offensive and defensive lineman in 2019, and he returned to dominate the field as a senior.
Along with being a star athlete, Weimer is also currently enrolled in the Advanced Culinary Arts class. He has passed every Foods class leading up to it.
"I don't see culinary as a main career for me; it's more of a back up career," Weimer said. "The main reason I'm taking all those classes is to gain real life skills, and cooking is an essential skill in my eyes."
Leave a Comment