STAT CHAT: WINTER COURT IS IN SESSION
Athletes, coaches, fans adjust to COVID protocols, but all sports are competing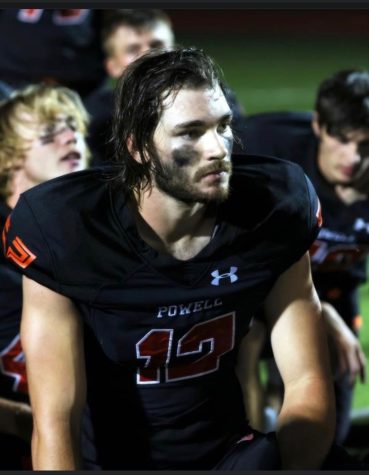 More stories from Nathan Feller
And so, just as the fresh snow of the new winter flies, the groans of exhausted wrestling teams, squeaks of heavy basketball shoes and echoes of swimmers refill the mats, courts and pools as if they'd never left.
Though on a smaller scale, all winter sports have started up right on schedule. And with no major cancellations as of yet, glimpses of hope are shining through the stormy winter clouds.
Panther basketball hit the floor hard, sneaking away with a 65-64 victory over the Riverton Wolves Dec. 10. However, the season debut seemed to be a mere warm-up for the Panthers after they walked out of Buffalo  with a 64-47 win against the Bison the following night on Dec. 11.
"We still have a long way to go [before playoffs] and there's a lot to improve on, but the kids are working hard to pick up the new concepts," boys basketball head coach Mr. Mike Heny said. "As far as COVID-19, we've had to practice in pods more which does affect practice, and it's a lot different without all the fans [at the games]."
The Lady Panthers split their opening weekend games, defeating Riverton but falling to Buffalo. They also fell to Cody on Dec. 17, while the boys defeated their cross-county rivals.
Unfortunately, the success on the court was not reciprocated in the water or on the mats. However, both the Panther swim team and wrestling team are headed in the right direction.
Panther wrestling hosted their first athletic roundtable to kick off their season Dec. 4-5. Attending teams included: Worland, Lander, Sheridan, Natrona County, Campbell County and Thunder Basin. Powell won 1 out of their 6 total matches over the weekend, defeating Buffalo High School 60-12.
"We've got to continue to work and get better, as any coach would say," PHS head wrestling coach Mr. Nick Fulton said. "But [also] we need to get our full line up together, get guys down to a weight they should be wrestling at. It's just a building process, and we have to start at the foundation and build our way up.
Sickness among the wrestlers has taken its toll on the team; several Panthers had to move up and down the weight classes, and younger athletes have been moved up to replace those who were quarantined.
"I'll be honest it wasn't our best performance," said sophomore varsity wrestler Lannon Brazelton. "We had a very young line up which didn't help the situation very much. But considering the fact of losing pretty much half of our team [because of graduation] last year, I think we came out of the gate decent."
As a precautionary measure, the coaches are also sending home anyone who is feeling remotely ill.
And in Cody the boys' swim team took second in a tri meet against Cody and Worland. Powell had put up 65 points by the time the pool was cleared, falling just short to Worland's 78 points. But both teams left Cody on the starting blocks with only 41 points in their own pool. 
"Considering we were missing six of our swimmers including three of our divers we did pretty good," said the swim team head coach Mrs. Stephanie Warren. "We are hoping that we will get everyone there sooner or later to see how we work together as a whole team … We are doing well for the first two weeks for the season."
The swim team can already boast of six state qualifiers; five swimmers and one diver have already ensured their place at the state meet.
Aside from the scoreboards and records, these first few weeks have been a resounding success in the sense that the winter sports season wasn't cancelled. Although the Coronavirus has taken its toll, athletes are at least getting the chance to compete this winter.
Leave a Comment