OFF THE DEEP END
COVID-19 virus sends PHS divers into quarantine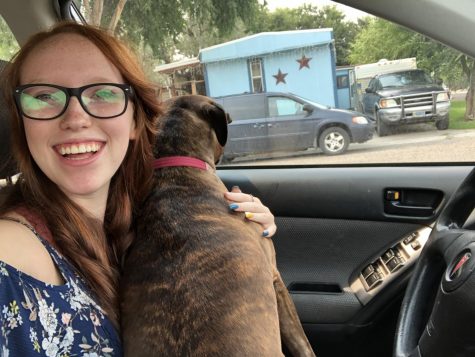 More stories from Abi Arends 
The PHS boys' swim team suffered a major setback when all but one of the Panther divers were quarantined after school on Jan. 11.
PHS freshman Jonathan Hawley had tested positive for COVID-19. The divers, including Hawley, had gathered last at the swim meet.
"I feel bad that I can't help the team in diving," Hawley said. "I kind of wish my oldest brother wore a mask at my birthday party because he wouldn't have given me Covid." 
Jonathan Hawley's birthday party was at his house. One day before his actual birthday. While the rest of the swim team got to keep attending school, the divers had to stay home and miss out on two meets between Jan. 9 and 16.
"
I am thankful they are slowly coming back because they all push each other to do better as well."
— Mrs. Warren
"While everyone else is out getting more in shape and getting better technique," PHS junior Caiden Gehrts said, "we are stuck inside losing what conditioning we had built up." 
Ashtin Prentiss, a sophomore at Rocky Mountain High School, remained the sole diver eligible for competition on the Panther swim team. Prentiss swims for Powell because Rocky doesn't have a swim team.
"It's hard [being the only diver]," Prentiss said. "I don't have my teammates to push me to do better." 
However, PHS junior Cole Frank was able to return to the pool early after his COVID-19 test came back with negative results.
The whole team was greatly affected by the absence of the diving team and the ordeal was especially odd for Head Coach Mrs. Stephanie Warren.
"It was different for sure," Mrs. Warren said. "I was thankful that Ashtin was gone the week before so they were not all gone. It was kind of challenging for Ashtin because being the only one on the diving board he got a lot of practice in, but it wears you out for sure. I am thankful they are slowly coming back because they all push each other to do better as well."
Leave a Comment