AMERICA'S FAVORITE PASTIME
The Powell Pioneer baseball team prepares for it's second season amidst the COVID-19 pandemic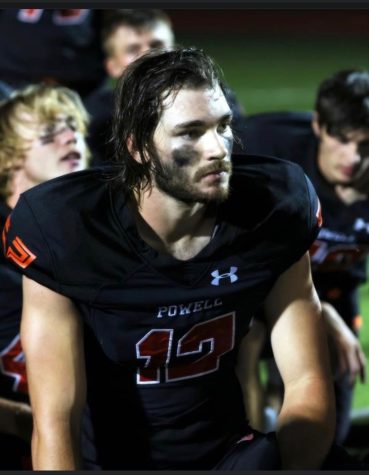 More stories from Nathan Feller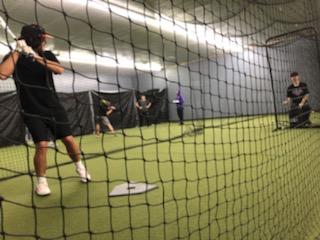 With summer still months away, the Powell Pioneer baseball team is already preparing for their season opener coming this June. The Pioneer practices started right on schedule beginning Jan. 13.
Baseball was the first sport to make its come back statement in 2020 after the COVID-19 pandemic brought all athletics and public events to a halt. With nothing else to do, America would not let its favorite pastime fade away.
Although the Pioneers were prohibited from scheduling their annual indoor practices, they would not be stopped from hitting the field hard come springtime.
"Honestly, I was surprised that we were even allowed to play last summer," Pioneer infielder and PHS freshman, Ethan Welch said. "But it was a great season even with everything going on."
After an exceptional 15-18 season and another conference championship under their belts, the Pioneers were set in first seed going into the 2020 state championship tournament which would take place on their home field.
By the time the dust had finally settled around the 2020 baseball season and the mound was covered up, the state championship had once again evaded the Pioneers. But no matter the score at the bottom of the ninth, every game made history as a trailblazer for the next one within the new pandemic.
"I was very pleased with last year's baseball season," said Pioneers Head Coach Joe Cates.
"
We were one of only a few states that go to play [legion] baseball, and it was a season to remember."
— Joe Cates
Now with the succeeding season approaching and COVID-19 becoming old news, hopes are high for another great summer of baseball.
But great seasons aren't made overnight.
"I expect [the season] to be fairly successful," said the Pioneers assistant and second team coach Tyler England. "We're getting to the point where [head coach] Joe Cates has been here for four years, so there's been enough continuity as far as the kids hearing the same thing for a long time now."
Consistency is the name of the game when it comes to success on the diamond field, and that's what the Pioneer coaching staff has been preaching to the team since day one.
However, with COVID-19 still a part of everyday life, the consistency of the future is questionable. And with two strikes on the board, the season might fall to the pandemic's restriction change up.
"I'm not sure what the restrictions will be like this summer," Coach Cates said. "Hopefully we reopen everything so people can get back to living their lives, but only time will tell."
With the restrictions for the upcoming baseball season still unknown, the Pioneers will have to be careful during practices. Otherwise, their season could be over before it even begins.
Leave a Comment