YELL A LITTLE LOUDER
Student section starts to show life after COVID numbers drop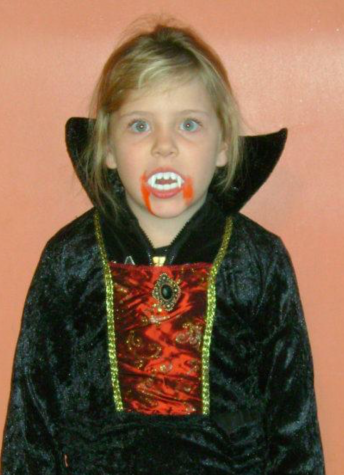 More stories from Jordyn Schuler
The Panthers' opponents missed more of their shots than usual after the gym was filled to the top with the supporting cheers of the student section. Panther players had glistening smiles while pumped with energy from the roaring crowd. 
The Powell Panthers' student section is back and louder than ever. 
Due to the recent decrease in COVID-19 cases in Park County, 100 spots have been opened up for students to fill the student section once again. For junior varsity games, tickets are no longer required for any spectators who would like to come and support the Panthers. 
"We've known all along that if they ever were to increase the numbers, the students were going to be the first ones to have the opportunity," PHS Sports Activities and Athletic Director Mr. Scott McKenzie said. "It feels so good to be able to get some of that spirit back and I think that the students appreciate it too."
The players said they have felt the positivity from the crowd and it's radiated onto the court.
"I love the crowd, and it helps me play better and more consistently," senior Madison Fields said. "Personally, free throws are the best because I normally don't get distracted from the crowd and it's ten times better than dead silence. It feels so good knowing there's an actual crowd and not just the one-hundred people from both teams."
"
I love the crowd, and it helps me play better and more consistently."
— PHS senior Madison Fields
However, Fields isn't alone in her opinion. 
"The crowd actually plays a big impact on us, because sometimes they help out on defense because when they get loud the other team struggles," sophomore Jace Hyde said. "The student section is always fun to participate in and to have them cheer you on in games."
PHS administrators and sports teams said they are very happy to be able to see a sense of normalcy back into school sports. 
"For athletics it's been really weird only having one-hundred people at events, and it's also been hard to not allow people to come to these events," Mr. Mckenzie said. "Because of the lessening in restrictions, the students feel that this is more of their school being able to come and do these things."