'ADVENTURE IS OUT THERE'
Tourist season is just right around the corner, and Wyoming is hit the hardest with tourists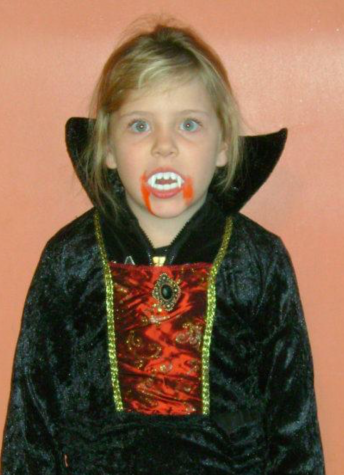 More stories from Jordyn Schuler
It's summertime and that means that Wyoming's packed, hectic tourist season is just around the corner.
Wyoming is well known for its famous national parks, state parks, hiking trails, game locations, towering mountain ranges and animals that thrive there. These outdoor attractions bring people from all around the world.
One of the most popular attractions located in Wyoming is the first U.S. National Park, Yellowstone. This national park is home to multiple hypothermal wonders including shooting geysers, bubbling mud pots, colorful hot springs and steamy fumaroles. Yellowstone is also notable for its vast variety of wildlife all throughout the park.
"I really like Yellowstone because of all the animals that live there," freshman Emma Johnson said. "I really enjoy seeing them live in their natural habitat."
But during the summertime, some may argue that Yellowstone's tourists can get rowdy.
"For some people, I think that they might not understand the difference that a bear is something that can bite your face off and an animal that you can pet," Johnson said. "Sometimes tourists are just a bit rambunctious."
"
Sometimes tourists are just a bit rambunctious"
— Emma Johnson
Another famous first in Wyoming is the well visited Devils Tower. According to the National Park Service, this attraction was the very first U.S. National Monument located in the northeastern region of the state. When visiting the tower, tourists can acquire an up close and personal look at the monument.
"At Devils Tower, you can walk around the monument," senior Madison Fields said. "And you can also do some climbing courses."
The Grand Tetons are located directly south of Yellowstone in the northwestern part of Wyoming. This mountain range is known for its scenery, horseback rides, hiking trails and wildlife viewing.
"I love the fresh air and the scenery that Tetons have," Fields said. "We are so fortunate to have that view literally as our backyard."
"
We are so fortunate to have that view literally as our backyard"
— Madison Fields
View Comments (1)