PROWL PICK: ALLISON MORRISON
PHS sophomore, member of FFA and 4H leads by example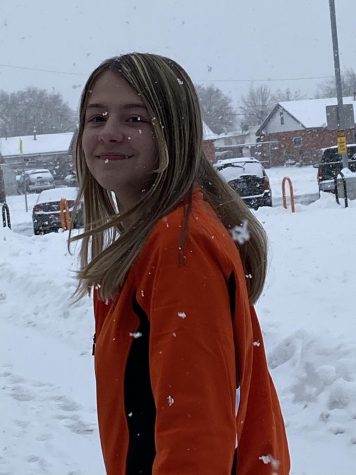 More stories from Taryn Feller
Many students roam the halls at Powell High School and multiple deserve recognition for their outstanding performances and hard work.  
One example of this kind of student is sophomore Allison Morrison. She enjoys FFA and 4H in her free time and works to succeed in these activities. Morrison always has loved competing in FFA and appreciates the opportunities it brings. She is hoping to go into an animal science major for college so FFA is a major part of her future.
"All the things I'm doing in FFA will carry over to what I want to do as an adult," Morrison said. "FFA prepares me and teaches me people skills and responsibility. It's really helping me grow."
Not only does it help her grow but it also gives her something to be passionate about. She endeavors to try her best whenever she is competing and takes time out of her day to work on things important to her. 
"Allison is super driven to be the best that she can,"  agriculture teacher Mr. Bryce Meyer said. "She is a very intense competitor. She really enjoys agriculture and she takes the initiative to come in outside of class as well to work on livestock judging, her reasoning, and other things like that." 
Morrison tends to spend most of her time doing livestock judging and spending time with her animals. She concentrates on having everything ready and strives to be her best whenever she faces a challenge.
"I have competed for the national Congressional award in FFA; last year I got my bronze medal, this year I'm competing for my silver, and next year I'll compete for my gold," Morrison said. "I also am competing for my portfolio with my 4H program, I've done it four years and I'll continue to do it." 
As a student and FFA member, Morrison appears to have a bright future ahead of her. 
"I think she has a great future in FFA," Meyer said. "She is a very hard-working person and pleasant to be around."