10 THINGS I LEARNED FROM MY GIRLFRIEND
Chandler pays homage to the girl who 'makes me who I am'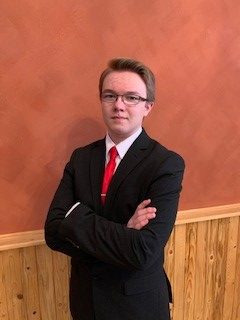 More stories from Aiden Chandler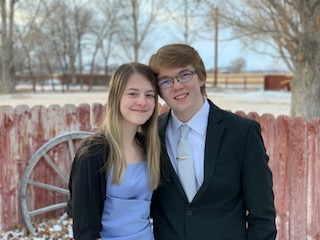 As we grow up, we all dream of finding that special someone. We picture them to be perfect in every way. And when we are finally old enough to find that someone, everything will be all sunshine and rainbows from that day forward…
Right?
Well, not exactly. About a year ago I discovered that someone. (Yes, nerds really can get the girl.) Over the course of 2020 and 2021 my girlfriend Taryn Feller has taught me many things. I have narrowed them down to the following top 10, in no particular order:
Arguably the most uncontroversial: My food is OUR food. Unless it's her food. Then it's her food. (A conversation that actually happened the other day.) Communism rules in 2021 relationships.

 

Do not, I repeat, do NOT tickle unless you are willing to accept the consequences. Anything from a heel to the groin to a broken femur is a possibility.

If you are considering getting into a relationship, it is best to learn telepathy. You must know how she is feeling at all times even when she says she is OK.  

Fear the "F" word above all things. No, I'm not talking about the 4-letter doozy that will earn you a one-way ticket to the principal's office. I'm talking about the deadly phrase "I'm fine."When you hear those words, you done f'd up.

When eating a meal together, "I'm not hungry" actually means "order extra fries." Unless you don't want any fries yourself.

The responsibility is always on you to be the first to say good morning. Don't ask me why, but apparently females are incapable of doing it first themselves.

"

ALWAYS, be the first to apologize. Unless you enjoy that death glare. Or a broken femur."

— Aiden Chandler, PHS junior

 

Learn the death glare. Watch it. Study it. Memorize it inside, outside and upside-down. Mastering this skill could be the difference between life and death

I cannot stress this one enough, always, ALWAYS, be the first to apologize. Unless you enjoy that death glare. Or a broken femur.

Consequences for eating her food are usually as deadly as tickling her. Trust me, it is not worth it.

 

Finally, perhaps the most important. It has saved me not only time but also a large amount of headaches. When attempting to solve the eternal mystery of where to eat with your girlfriend, instead of suggesting a restaurant, all you must say is ,"Guess where we are eating?" The first restaurant she guesses is where you are eating.  
Despite that long sarcastic list, (which could go on and on even longer) my girlfriend has taught me several other things. She has taught me to be patient and kind and to love myself for who I am. 
I owe everything to her, as she truly makes me who I am. Broken femur included.