THAT'LL TEACH THEM
Meet PHS' student teachers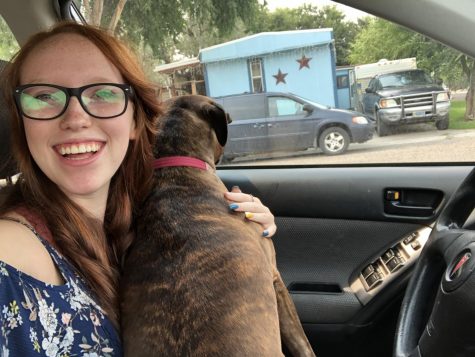 More stories from Abi Arends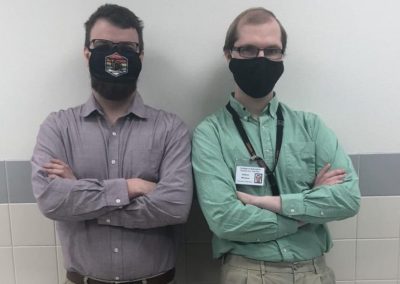 Equal parts pupil and sensei, student teachers reside in a peculiar limbo, and Powell High School has recently become host to two of them. 
Student teachers Mr. Gideon Williams and Mr. Drew Gramlich have been paired with Mr. Nick Fulton and Mr. John Fabela respectively.
Inspiration to become an educator can come from anywhere, but it derives from a close personal connection with or admiration of one.
"The first person [to inspire me to teach] would be Dr. Belzer," Mr. Gramlich said. "He is the head director of the bands at the University of Wyoming. I've been playing in ensembles with him since I was in the seventh grade." 
Other times, it's not a who that inspires someone, but a where, like a workplace or a classroom. 
"One of the great things about being a social studies teacher," Mr. Williams said, "is that the idea behind teaching social studies, history, government, economics and all these things is that, what we're doing is that we're trying to point students toward living in a society that treats people equally. Where everyone can feel welcome, feel like they can express themselves." 
For some, when college comes around, knowing what field to work in is a difficult choice. For others though, there's one interest that sticks around. 
"
… you have to draw a line between work and your home life. You can't spend 24 hours a day thinking about and doing your job."
— Mr. John Fabela
"In college, I started out in kinesiology," Mr. Gramlich said. "And then I [studied] computer science, and then I switched to music ed."  
Plans for the future can evolve all the way from one's high school years until their final year of college.
"I have wanted to be a teacher since I was in high school," Mr. Williams said. "I have always had these thoughts like, I don't really have what it takes to be a teacher. I don't know what I want to do, and it wasn't until my third year of college that I turned back to teaching." 
When student teaching, there is the actual teacher observing every move. They make sure things are done right and are there to help when something isn't. 
"At the beginning of being an aspiring educator and their experience, we let them observe so they can kind of get a feel for how things are done," Mr. Fabela said. "…then gradually we'll work [Mr. Gramlich] into taking over more and more of the classes." 
This year, student teaching is noticeably different. Having to wear a mask all the time and adjust to a Covid-safe classroom is certainly a departure from student teaching in years past. 
"A lot of the practicums, [Mr. Williams] didn't get to experience due to the Covid restrictions," Mr. Fulton said. "He's come in and built some really good relationships with the kids and work hard, and really fit in really nicely." 
As always, when observing someone for a job, there will be some advice to give. Whether it's good or bad, there's always room to grow. 
 "I'm going to give [Mr. Gramlich] the same advice that my mentor teacher gave me when I was student teaching," Mr. Fabela said. "That is, you have to draw a line between work and your home life. You can't spend 24 hours a day thinking about and doing your job." 
Student teaching can be hard, PHS' current teachers will admit. There is a lot of pressure and a lot of stress. There will be some days where the students won't behave, so getting them in line will be a bit challenging. 
"When you get in and you get that first job and you get your own classroom, that's a game changer," Mr. Fulton said. "There will be things along the way that you don't see coming and so you'll roll with the punches a little bit and make the best out of it."