SOUP OF THE MONTH
A spin-off of regular chili that will keep you snug and cozy this chilly April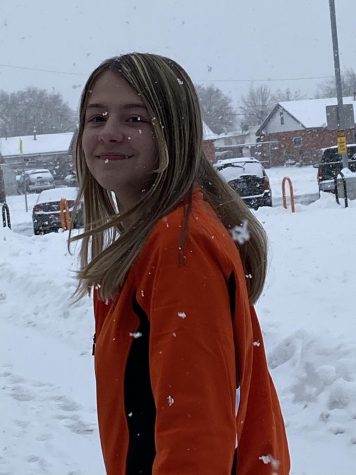 More stories from Taryn Feller
Spring has sprung and April brings the memories of sunshine and warmth. But in Wyoming, spring isn't always clear skies and rainy days. 
The snow that tends to fall on the ground and the wind that keeps the state cold calls for a new recipe to try. During this month, a bowl of white chicken chili is sure to put your taste buds on a warm adventure.
The spices added won´t leave your taste buds on fire, so don't worry about it being too hot. The addition of hot sauce will spice it up if that's what you prefer, but putting shredded cheese or Fritos on top is also a perfect way to add more flavor. 
This white chicken chili recipe by Laura Brewer from Taste of Home, a recipe magazine, is sure to keep you cozy for the spring weather. 
1 pound boneless, skinless chicken breasts, cut into ½-inch cubes
1 medium onion, chopped
1-½ teaspoons garlic powder 
1 tablespoon vegetable oil
2 cans (15-½ ounces each) great northern beans, rinsed and drained
1 can (14-½ ounces) chicken broth
2 cans (4 ounces each) chopped green chilies
1 teaspoon salt
1 teaspoon ground cumin
1 teaspoon dried oregano
½ teaspoon pepper
¼ teaspoon cayenne pepper
1 cup (8 ounces) sour cream
½ cup whipping cream
Instructions: In a large saucepan, saute chicken ,onion, and garlic powder in oil until chicken is no longer pink. Add beans, broth, chilis, and seasonings. Bring to a boil. Reduce heat; simmer, uncovered, for 30 minutes. Remove from heat; stir in sour cream and whipping cream. Serve immediately.