LIGHTS, CAMERAS… BACK IN ACTION
After being delayed due to the pandemic, these movies will finally be hitting the screens in 2021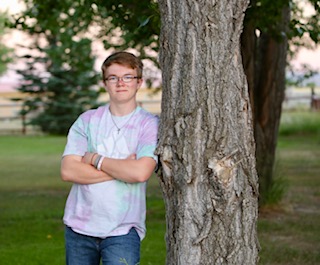 More stories from Aiden Chandler
Nothing is worse than waiting years for the release of a long-awaited movie, spending hours and hours imagining how the plot of the movie is going to culminate in the final minutes, just to have the release date pushed back a year because of a global pandemic.
Regretfully, this was the case for several anticipated movies in 2020. 
Now that all of the dates were shuffled around, no one knows when these movies are going to be released for viewing. Look no further, because here are five upcoming movies to look out for in 2021.
1. The Matrix 4. Directed by Lana Wachowski, this fourth instalment of The Matrix series is set to be released on Dec. 22, 2021. 
 "I've watched the first three and I can't wait to see how modern CGI and special effects are going to come into play," senior and movie enthusiast Ashley Dunkerley said. "I'm a big fan of Keanu Reeves and [I] hope this movie does him and the franchise good." This show is no doubt going to be a great addition to the series.
2. Venom 2: Let There Be Carnage. Clear your plans on Sept. 17, because the sequel to Andy Serkis and Ruben Fleischer's 2018 movie is hitting theatres.
"Venom was amazing and I am now a big fan of Tom Hardy," Dunkerley said. "I'm especially excited for Venom 2 to see the havoc Eddie and the symbiote can wreak."
Be sure to head to the theatre to see the dark-side Spider-Man in action.
3. The Suicide Squad. Our movie critic only had one thing to say about the movie: "I have no opinion on Suicide Squad," Dunkerley said.
Hitting theatres on Aug. 6, we can only hope that this James Gunn-directed movie is better than the 2016 release.
4. Black Widow. A long-awaited movie that was pushed back due to Coronavirus, Marvel fans everywhere will be in theatres July 9 to see their favorite female assassin in action.
"[I'm] definitely excited for Black Widow and the exploration into her back story," Dunkerley said. "We never got to explore her background before the Avengers or even her childhood."
Lots of questions will be answered from this movie and it is sure to satisfy its fans.
5. Spider-Man: No Way Home. Last, but certainly not least, is the third installment of the newest Spider-Man saga. This reporter, along with many other fans, hope Tom Holland is the last Peter Parker.
"I'm very excited for [the movie]. After the cliff hanger at the end of Spider-Man Far From Home and the relationship that developed," Dunkerley said. "I hope they stay true to the comics and give Peter the iconic job about the Daily Bugle along with his relationship with MJ."
These are 5 must-see movies coming out this year, so be sure to head to theatres to watch them.