STARS NOT WARS
2021's biggest nights for night time observation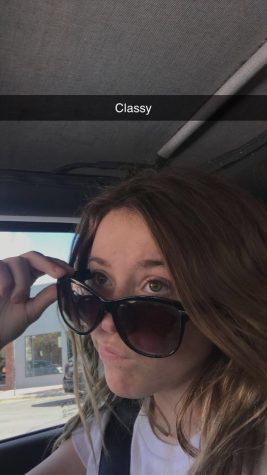 More stories from Alexis Terry
Some things are just out of this world. Including the moon. The big gray ball that comes out at night can actually be an interesting sight. Many TikToks have been made about the moon and what events you should look out for. Here's a summary of the moon events that you can watch and when to watch:
Super Pink Moon/Supermoon: This moon will be seen the night of April 26. The moon won't fully color pink until the time 9:33 MT. The pink moon will also be under the name "supermoon" which is when the moon looks larger because it's closer to Earth. There will be two supermoons this year, the pink moon and a full flower moon on May 26. For the best experience, try finding an open area to relax with family or friends.  
"[The pink moon] is to do with the flowers blooming at that time," PHS science teacher Sean Munger said. "It's also known as the breaking ice moon." 
Total Lunar Eclipse/Blood Moon: The last time this well known event happened was January 2019 but will take place this year on May 26 and will last approximately 14 min and 30 seconds.
Annular Solar Eclipse: This eclipse will happen twice this year, first on June 10 and then on Dec. 4. One of the world's longest solar eclipses lasted 7 minutes and 32 seconds on January 15, 2010. 
Meteor Shower: This doesn't entirely include the moon but it's still a cool thing to go enjoy. There's quite a few showers happening this year, the earliest being April 21-22, May 4-5 and July 28-29. Some comets you may see will be Thatcher (April 21-22) and Halley (May 4-5). 
"[I'd like to see] the meteor shower because I've never seen one," PHS sophomore Sammi Rivas added.
Blue Moon: This rarely seen moon will occur on Aug. 22, it will be the third out of the four full moons this year. Blue moons happen every 2-3 years. 
To find out about more events taking place in the great theater of the sky, check out https://www.farmersalmanac.com/ 
And don't forget to add these intergalactic events to your calendar. You wouldn't want to miss out on these rockin' night sky appearances.