(ICE) CREAM OF THE CROP
Top 10 frozen treats to try this summer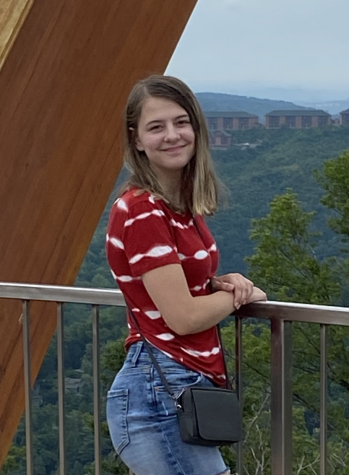 More stories from Taryn Feller
I scream, you scream, we all scream for ice cream, one of the tastiest desserts to eat at any time. This cold treat can be enjoyed in all seasons, even winter. Not only that, but it's even enjoyed by people who are lactose intolerant.
As one who loves ice cream, I have ranked my top 10 favorite flavors of ice cream (1 being my all time favorite) from all types of different brands and places. The next time you're craving ice cream, try one of the following options:
10. Wilcoxson's Huckleberry Ice Cream Sandwich- While regular ice cream sandwiches usually do the trick, wait until you try a more exotic flavor. Most Wyomingites will love anything huckleberry flavored, and this is one of those foods. My favorite thing to do is take off the wafers and only eat the ice cream.
9. Schwan's Orange Sherbet Push Ems- One spoonful is a sneak peak of summer paradise. Even if you're someone who hates orange, like me,  these taste wonderful.
8. Ben and Jerry's Fudge Brownie Ice cream- This is the perfect blend of chocolate ice cream and fudge brownies. I never feel overloaded with chocolate when taking a big bite of this.
7. Vanilla M&M Cookie Sandwiches- These sandwich cookies are the bomb. The combination of sugar cookies, m&ms and vanilla ice cream is perfect. Sure, you could easily make these yourself, but I know they're better from the freezer aisle. 
6. McDonalds Oreo McFlurry- Oreo is definitely the way to go when you're ordering a McFlurry. Don't talk to me if you prefer the m&m kind. Crushed up Oreo is a perfect way to top any flavor of ice cream (especially vanilla).
5. Nestle drumstick Ice Cream- In most cases, it's a disgrace to put peanuts on dessert, but this is my one exception. The extra crunch to this vanilla ice cream and hardened chocolate shell makes this treat more special. If that sounds good, just wait until you reach the last bite of the sugar cone (it's to die for). Fun fact: this was so good they made a cereal of it.
4. Dairy Queens Strawberry Cheesecake Blizzard- Most don't know about this sacred item because in most places it can't be found on the menu, but I promise it exists. This blizzard is blended with cheesecake and strawberries just like the name states, and is perfect to have after a long shopping trip. This is by far the best item you could order.
3. McDonalds Vanilla Ice Cream Cone- I know how shocking it is to see a McDonald's product in the top three, but I got to admit this is the best soft serve vanilla ice cream out there. While it may be plain and simple, it's perfect for my non-ice cream lovers and bland people. Maybe they taste so delicious since their ice cream machine is always broken (this makes you crave and want them more). And have you noticed how convenient it is to be able to set your cone down? The cone is yummy and efficient. 
2. Good Humor Strawberry Shortcake Bar- If you like shortcake, this bar is not for you. Despite the name, this ice cream tastes nothing like shortcake, but I can guarantee it's a million times better. These may be troubling to find, I only have luck when the  ice cream truck rolls around, but when you finally get your hands on one you'll become addicted. 
1. Häagen Dazs Caramel Cone- Anything with caramel in it is automatically one of the best snacks to exist on earth.  Not only does this treat have the blessing of caramel, but it also includes bits of waffle cones coated in chocolate. Nothing, and I mean nothing, is better than waffle cones and caramel.
Leave a Comment