'SUMMER JUST ISN'T THE SAME'
Numerous summer camps have been cancelled for this year's 2021 summer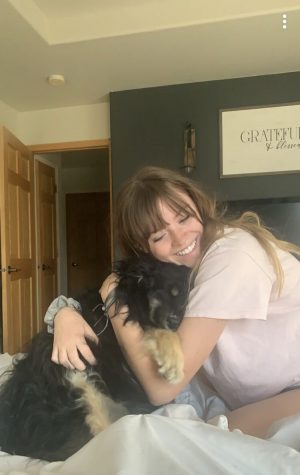 More stories from Alexis Terry
As summer begins, the Chacos come out and the sunburns begin. As a result of COVID-19 still hanging around, many summer camps have been cancelled, leaving students to re-plan their summer. 
In an anonymous poll on instagram, 8 out of 14 people were going to Camp Bethel, a Christian camp located in the Big Horn Mountains that has recently been cancelled. 
The Camp Bethel website states: "…the Camp Bethel board voted to cancel summer camps on the mountain due to the mandate by Washington, DC to follow CDC's guidelines for COVID-19 (because we operate on federal land)."
One poll voter, freshman Elle Wilson, was planning to attend Camp Bethel in the summer. 
"I was annoyed and sad about [Camp Bethel] canceling, now I have to wait a whole year to go again, I just got my hopes up and I was let down," Wilson said.
Camp Bethel isn't the only camp that was cancelled; a girls; camp located around Red Lodge was also cancelled. 
"I was so sad when girls' camp got cancelled; it got canceled the previous 3 or 4 years," sophomore Sydney Hull said. "My summer just wasn't the same." 
"
I was so sad when girls' camp got cancelled; it got canceled the previous 3 or 4 years. My summer just wasn't the same."
— Sydney Hull
Another camp, EFY, for LDS members, was also cancelled. 
"It was very interactive and a nice environment to be in," sophomore Simon Shoopman said. "I was really disappointed because it gives me the opportunity to meet new people." 
EFY has been cancelled in bigger cities but can be experienced in smaller areas. Wyoming doesn't host this camp but the closest area is at BYU. 
Prowl editor LucyJane Crimm received the prestigious Free Spirit Journalism Award, as did her predecessor Abby Landwehr. Neither were able to attend the weeklong summer workshop in Washington D.C. However, plans are in the works for both of them to attend an event in summer 2022. Rachel Kuntz, who served as Prowl editor 2018-20, also earned this award but was, in fact, able to go to the nation's capital.
In research on why summer camps are beneficial, the YMCA states: "No matter what your child's interests are, camp helps children develop important social, emotional and cognitive skills. Best of all, children create memories that last a lifetime at camp."
In agreement, Shoopman said, "It's important [to me] because I get to be in an environment of people like me."
Added Hull: "Camp is important to me because it's where I've made life memories." 
And Wilson said these life events are important to her as well.
"[The importance of camp] would be the people, the relationships I've made at that camp are some of the best relationships ever," Wilson said.