STATCHAT: JUST KEEP SWIMMING
The Panthers experience mixed results across the board.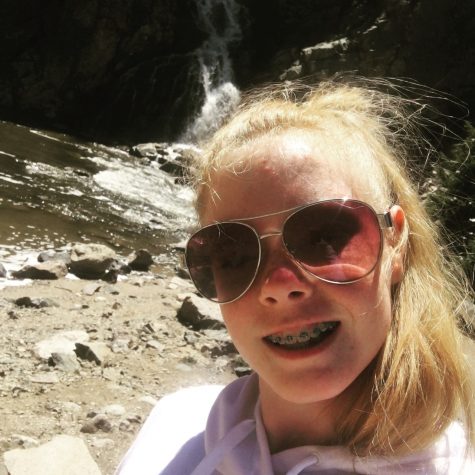 More stories from Emma Brence
The end of another week brought mixed results for PHS athletics, and the competitions were spread all across the state. 
Panther Football played against the Star Valley Braves on Oct. 1, but were defeated 29-13. Although they were lacking depth in certain positions, the Panthers put up a fight despite the lack of players. 
"We have some flaws that need to be fixed in practice," sophomore football player Wyatt Blackmore said. "We were running a lot of our younger guys because our older classmates were injured or out of practice, but overall I think we performed well." 
Varsity girls volleyball fought hard to win against Lovell on Sept. 30, but over the weekend, lost against the  Red Lodge Rams .  
"I think overall we played well, we were just a little off from bus rides and other things," freshman volleyball player Kenna Jacobsen said.
The freshman volleyball team put up a good fight at the end of the week. The girls won in three sets against Red Lodge and swept Meeteetse in two sets. Their winning streak broke once they met the Lovell Bulldogs and lost in two sets. 
"It was a challenge last week since we changed our lineup and it was hard because you were not used to playing with the girls," said Jacobsen
The Lady Panther Swimming and Diving team defended their record Oct. 2 as they traveled to Douglas for their first meet against a 4A team. 
The girls swam new events this week and the Lady Panthers swam hard to win the meet at 411 points, almost double what the other teams scored. 
The results of the meet put Powell on top with 411 points. Douglas was second with 259 points. All events contributed to the total points but the top-scoring events were; 6-meter diving (46 points), 100-backstroke (36), and the 100-meter fly (39).
"I feel that some of our team members were intimidated by the Cheyenne team but by the end of the meet they were more confident," said PHS senior Dakota Hansen.
Junior Kami Jenson won the 6 dive competition, and Kiyoko Hayono won the 200-meter freestyle.  Senior Taycee Walker, junior Yessenia Teague, and sophomores Charlee Brence and Emma Brence stood out during this weekend's performance regarding personal bests that were earned.
"I think the team did excellent considering the 200 point difference," said Hansen. "The Lady Panthers now have another win in the books as they move closer to conference and state."
Although the overall scores did not show it, PHS Cross Country team held their own at the invitational meet in Worland. 
 The boys placed 7th and the girls 4th . Kabrie Cannon and Kyle North were the top two runners of the weekend for Powell
Leave a Comment