THE POSTSEASON HAS ARRIVED
The Panther sports teams near completion of each of their respective regular seasons.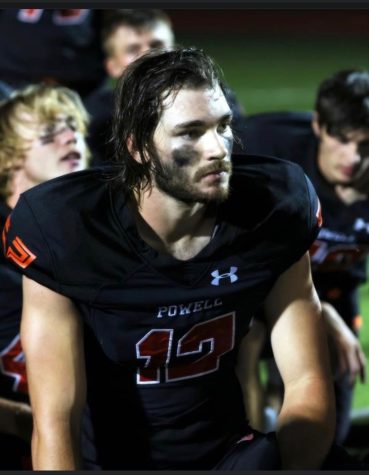 More stories from Nathan Feller
Along with a bitter cold that Wyoming residents are all too familiar with, the second week of Oct. has brought with it the beginning of the end of the fall sports season. 
The PHS Cross Country team travelled to Riverton Oct. 15 for the rescheduled Conference Championship race. The original race day was set for Oct. 14, but had to be postponed due to poor weather conditions. The runners competed well in the favorable conditions, but neither the boys or girls were able to break the top three in the team standings. 
"The course was flat and fast," PHS junior runner, Daniel Merritt, said. "The weather was great and the competition was excellent. All together [it was] an amazing race."
Merritt led the Panthers through the course with a time of 17:06.410 and a seventh place finish.
The State Championship race will take place in Ethete on Oct. 23.
The Lady Panthers' struggle to find a rhythm on the volleyball court remained constant through their matchup against Lander Valley Highschool. After a narrow 0-3 loss, the girls head into the post season ranked 12 in 3A. 
After an uneventful 10-18 season, the volleyball team will need to find their rhythm quickly or face an early end to their season.
"
The weather was great and the competition was excellent."
— Daniel Merritt
The PHS football team came up short yet again on the gridiron, losing a close contest to the Jackson Hole Broncs.
"Overall the team did good," senior and offensive lineman Lane Shramek said. "We ran up the middle for almost 200 yards, which Jackson said we wouldn't be able to do."
 The Panthers competed at a high level throughout the entire game, but were unable to finish through in the final minutes. The Panthers now sit at 5-3 on the season after the 21-17 heartbreaker, and will have to fight it out with the Evanston Devils for a seed in the 2021 playoffs.
The PHS girls swim team completed a perfect regular season after defeating Cody and Worland in the Powell Triangular Oct. 14. The Lady Panthers dominated the 2021 season, winning meet they competed in.
"Last year we had a lot of new swimmers," senior Sydney Legler said. "This year, I think we only have about 3. And Bob has had more girls do different sets, which has led to [our team] being much more rounded swimmers."
The swimmers will look to extend their perfect record at the 3A East Conference meet in Worland on Oct. 22-23.
Leave a Comment