THIS IS POWELLOWEEN
Powell's annual Halloween festivities take place once again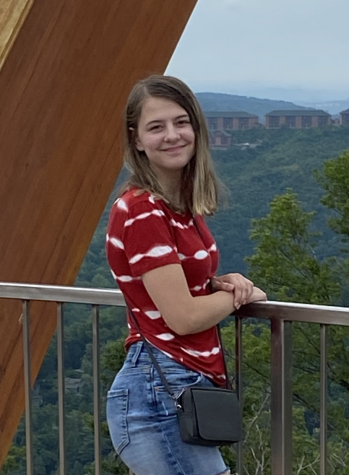 More stories from Taryn Feller
This is Powelloween, this is Powelloween… Every year, the Powell community pulls together activities during the spooky season for people of all ages to enjoy. 
Although Halloween fell on a Sunday this year, it didn't stop the town from celebrating. Multiple events were attended including downtown trick-or-treating on Oct. 29 between 4-5 p.m. 
"Since I'm in high school, I don't do [downtown trick-or-treating] anymore," junior Grace Coombs said. "But this year I took my little brother so he could get some extra candy." 
Something high schoolers do take part in is the annual haunted house presented by the PHS Drama Club. This year's theme was "The Factory of Fear." Everyone was welcomed to get spooked between Oct. 29-31. 
"I try to go to the haunted house every year because I enjoy it," junior Raven Tobin said. "They're always fun and it's the best when it's with your friends."
On Oct. 29 at 5 p.m., around 24 dancers from Victoria's School of Dance performed Michael Jackson's famous song "Thriller." Dressed as zombies, the dancers entertained flash mob style dance at the intersection of Bent and Third Streets.
"I've been dancing for a long time, and we almost never perform during Halloween," Tobin said. "I'm glad we decided to do it this year because it was fun."
Powell was able to hold all these events for people to enjoy, but other people were still able to enjoy their own Halloween activities.
"I don't celebrate Halloween, but I went to the haunted corn maze and I carved pumpkins with my family," senior Dakota Hansen said. "I do love the aesthetic and festivities of the holiday. There are loads of parties thrown and activities to do that are fun and exciting."  
Halloween can be experienced by all ages. Even high school students can find a way to celebrate the spooky day.
Leave a Comment