HO-OH NO, NOT POKEMON GO AGAIN
Pokémon Go™ makes comeback at PHS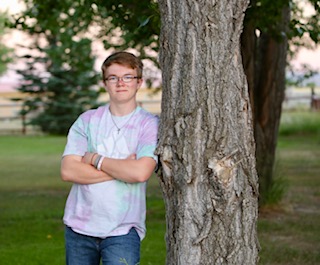 More stories from Aiden Chandler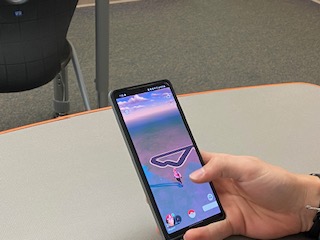 If you've ever been driving through a college campus and you had to suddenly slam on your breaks to avoid hitting a careless college student trying to cross the street while glued to their phone, it is likely they were playing Pokémon Go™.
Pokémon has been around for decades, but Pokémon Go was only released in 2016. And the game is making a rapid comeback among PHS students in 2021.
"In 2016 the game came out and I didn't really care about it," senior Kolt Flores said. "Then my brother got it and said it was fun, so I got it too. I stopped playing for a while and picked it up again in 2019. Then 2-3 months ago. . . I remembered that it was fun and I got it again."
Pokémon Go is a real-world, interactive video game that gives players the chance to be the Pokémon trainer they've always dreamed of⁠—right through their smartphone. Pokémon Go is a social game that is meant to be played with friends; players can team up to battle gyms, defeat raids, and trade Pokémon.
An unlikely trend among students, this game was adopted by many different types of people. 
"[My friends] started playing and it inspired me to re-download the app [from 2016]," senior Gage Dunsey said. "I like driving around with my friends, doing gyms and catching Pokémon."
Teamwork indeed, a large part of the game is coordinating battles and raids with friends- because many challenges would be impossible without teamwork. 
Pokémon Go has great variety, allowing players to take it as seriously or as casually as they wish. They can make it their mission to catch rare Pokémon, or they can hunt for the most powerful types. 
 "My favorite part about the game is all the different varieties of Pokémon you can catch," Flores said. "And the different things that you can do to make them stronger." 
Flores refers to powering up Pokémon: The more you catch a certain type of Pokémon, the more candies you receive, which can be used to power them up. 
Pokémon Go is played by athletes, gamers, and everyone in between. Most importantly it proves that anyone can enjoy the game no matter what social circles they are in. 
Leave a Comment